Rami Basisah has been offered use of 1690 'Stephens' Stradivari for Classic FM Live concert at London's Royal Albert Hall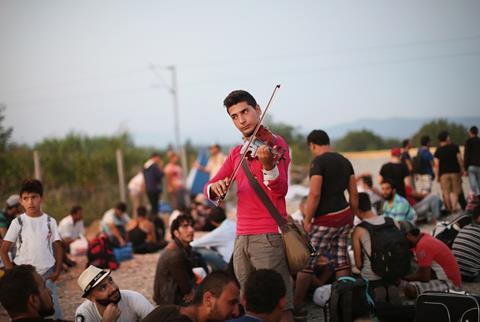 Rami Basisah, a 22-year-old Syrian violinist who arrived in Europe as a refugee, is getting his Royal Albert Hall debut as part of Classic FM's 25th birthday concert on 19 September.
The London-based classical music radio station issued a plea on Facebook on 10 August asking if anyone would be prepared to lend him a violin suitable for the scale of the venue, and Florian Leonard, owner of Florian Leonard Fine Violins, stepped in with the offer of a Stradivari.
Basisah released an album with Decca earlier this year, titled Rami: My Journey, after he had finally settled in Germany and his remarkable story became known.
In 2015 he was studying in Homs, Syria, but as the conflict escalated he decided to attempt the journey into Europe. He travelled through Lebanon, Turkey, Greece, Macedonia, Serbia, Hungary and Austria by whatever means available including by inflatable boat and on foot for long distances, spending time in refugee camps along the way.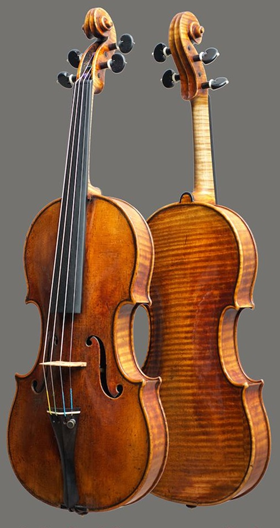 He kept his violin with him for most of the journey, wrapped in cling film to protect it, until he became separated from it while being chased by Hungarian police.
Having made it to a refugee centre in Germany, he was given a new violin and taken in by a musical family – who made his story known, eventually leading to his recording the album.
The 'Stephens' Stradivari of 1690 which Basisah is being lent for the Classic FM concert is a fine example of a the long-pattern. Florian Leonhard commented: 'A truly gruelling and life-threatening journey has led Rami to the Royal Albert Hall stage, and we couldn't be more delighted that he will be playing one of the world's greatest instruments. This is going to be very special moment.'