The violinist shares how this five-week chamber music course helped her conquer her performance nerves in a thoughtful and welcoming environment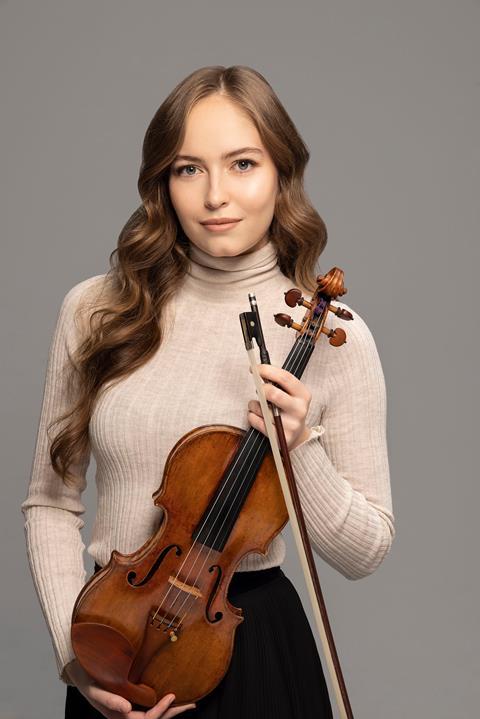 Read more student and player experiences in our Education Hub
I first heard about this programme when I was in high school and decided to attend because of its intensive focus on chamber music and phenomenal faculty. In both summers that I attended I felt very challenged, like I had everything to learn. I got so much guidance from the teachers and learnt a lot from hearing other students play. The opportunity to perform in such a high-pressure setting also helped me to face my own challenges with performance nerves.
The atmosphere of the institute is very thoughtfully created by the programme director Miriam Fried. Her guidance is unique and incredibly special. Leading by example, she provides a sacred space for great music to be shared and celebrated and encourages students to delve into all aspects of music and performance. We are expected to dedicate ourselves seriously to the process. And within such a welcoming environment, close friendships are formed every summer.
During the five-week programme, we are put into several chamber groups, and provided with chamber music coaching almost every day, two private lessons a week and masterclass opportunities. Each chamber work is performed in its entirety during the festival, which is a challenging and rewarding goal. A wonderful aspect of the programme is that the faculty rotates throughout the summer, so we have a chance to work with a large number of artists. We also get to see our tutors in action during faculty concerts.
The level of music making at the Institute is at a professional level, so it naturally prepares you well for the professional world. You learn how to collaborate with other musicians and meet those who will be your future colleagues. For anyone with a passion in chamber music and who enjoys a busy atmosphere, I would highly recommended the course.