Read first-hand experiences from three participants and a mentor of the inaugural player development residency, held in rural Wales in January 2022
From 19 to 29 January 2022, twelve string players based in the north of England received the opportunity to take part in the inaugural Manchester Collective Winter Residency. Held in Rhosygilwen, a country house in rural Wales, participants worked alongside a set of musicians, workshop leaders and mentors, in a curriculum focusing on flexibility, freedom, collaboration and musicianship.
Three participants - Alicja Humeniuk, (violin, 25) Georgina MacDonell Finlayson, (violin, 25) and Magdalena Riedl (violin, 22) – share their experiences of the immersive residency, as well as mentor violinist Max Baillie.
Why did you decide to apply for this residency?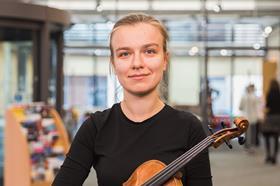 Alicija: I was very excited about the idea, the many different workshops offered, and the potential to meet great musicians. I hoped to learn from inspiring musicians and to play with people after a long period of not being able to do so because of the pandemic. I also wanted to challenge myself, as many of the workshops covered areas I had no or little experience in, like traditional music and movement work.
Georgina: As both violinist and composer, I'm keen to develop a career that includes collaborating with musicians and artists from other genres and art forms, working in unusual and unique contexts. The sessions on this residency covered so many aspects of being a well-rounded and versatile musician, skills that are not so readily available at music college but vital for growing as a flexible musician. I feel comfortable with some of these skills but there were some that I didn't. I wanted to change that.
Magdalena: Seeing this opportunity made my heart beat with excitement!
My most important reasons for applying were getting to know and play with professionals as well as talented and striving fellow students and get the confidence to incorporate other art forms (e.g. movement/dance) in my performance work.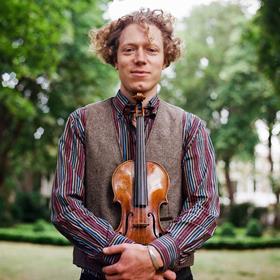 Max, did you ever participate in a residency like this when you were starting your career? Why is this kind of work useful?
I would have loved to go on a residency like this! Having mentor roles in your life is so important, whatever your field, and it's not so easy to find them. The residency is specifically set up to nurture this sort of relationship – older more experienced professional players whose playing lives embody a whole range of skills and environments, working alongside younger musicians starting out on their careers.
The work is useful because it stretches and challenges and makes links between different aspects of being a musician. Whether getting your mind in a total twist of cross-rhythms, rehearsing core repertoire, taking the plunge to create improvised ensemble music, sight-reading chamber music late into the evening, or looking at ways to overcome challenges in instrumental technique, the residency provided a framework to do all of these, and more.
What areas of professional development did you hope to encourage in yourself during the residency?
AH: Communication, rehearsing skills and creativity, all of which the various sessions encouraged us to explore. I got to open myself to different kinds of music and learn from everyone involved, mentors and participants. It was great to hear how others felt and thought about the pieces we played during rehearsals.
In addition, playing with others is a skill I feel can keep being improved constantly. It was very valuable to spend 10 days playing and attending workshops with musicians I had never met before, reading through a lot of chamber music and learning their ways of playing.
GMF: I'm really interested in multidisciplinary and cross-genre performance and collaborations, so I knew that the variety of professional development on this residency would be perfect in building my confidence and developing as a well-rounded musician.
You develop in ways you hadn't even imagined or anticipated that you would. I have learnt so much from every single session during the residency, but also from the mentors and other participants. I don't think it would be an exaggeration to say these days will turn out to be hugely influential in how my career develops.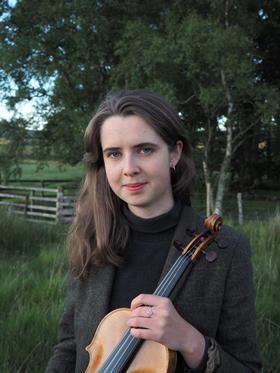 MR: Rehearsal techniques and presenting music in an engaging way to varied audiences. To be a confident and inspiring leader, many more things need to be stimulated than just the fingers and arms to play the right notes. I experienced that the whole body can be active and aware of the feel, movement and musical structure of a piece. It's been incredible to be part of efficient rehearsal work and presenting workshops that made me eager to explore every piece of music as deeply as possible.
No audience is going to be gripped by our music if we don't understand it in every possible minuscule detail. To do that, we danced and sang the music, to free the mind and make the instrument be just a vehicle of the musical message.
Max, what's a piece of advice you find yourself giving to participants often in terms of professional development?
To take seriously their ultimate dreams of what sort of life in music they want to lead. If that's not yet known, to nurture the curiosity to find out - and then to go for it! Being clear with yourself about what your dreams are is risky and daunting because those goals might seem unachievable - but in setting them you define your priorities clearly for yourself, and that gives more immediate decision-making a focus. You're no longer just ambling through your professional life, you're steering it towards something you want.
On one evening early on in the residency I led a workshop which was centred around professional advice and different aspects of managing a musical career. I found myself saying so many things I wish someone had told me when I was starting out as a professional.
What's something unexpected from the residency that you've experienced?
AH: I knew that movement workshops were planned, but I did not quite how big of a focus on physicality we would have. It turned out to be a recurring theme throughout most our activities, on top of the physicality aimed workshops. As musicians we often spend a lot of time in our heads, thinking about and analysing music, mental activity. For me personally, it can often be easy to forget the physical part of playing the violin, until something starts to feel uncomfortable. Yoga, performance physicality workshops, singing, mentoring sessions have all been very freeing and helpful in getting in touch with my body and how it can help me play rather than inhibit my expression. The physicality workshops were challenging, and body language and movement not always comfortable to explore, but I am glad I had the chance to do so.
GMF: I wasn't expecting the space the residency would create for having vital and (at times) very vulnerable conversations about what it is to be a musician and how we reflect on our practice. It was so welcome to have a space where people felt they could open up and share or confront things, that is often hard to do in working or educational life. I've learnt more in these 10 days about being a musician than I have in the last year, or more, and it has changed me in a way I never anticipated.
MR: The location just blew me away, just like it did everyone else. Apart from the dreamy seminar room and eating area and the old, luxurious mansion, the heavenly food definitely played a huge part in making us completely comfortable and in a perfect environment to grow and learn. Being shut off from the rest of the world and making close connections with other participants and mentors from day one was also unexpected and felt very healing.
The movement, singing and presenting workshops brought joy and a very sentimental feeling to me, because it reminded me of my childhood. It made me realise how comfortable I am with being present in my body around people I don't know so well. It surprised me and made me more confident to look ahead to future projects!
Max, what's something you've learned about yourself as a teacher from the participants?
That my geekery when it comes to the mysteries and mechanics of string playing can be quite extreme! I love to go into minute detail, particularly in thinking about the ways that different variables interact to make sound. For example, I like to think about tone production as being a 'holy trinity': the combination of bow speed, pressure on the string, and the contact point (how close to the bridge or finger board the bow is drawn). Each one of these variables may even be changing within a single bow stroke, so you're dealing with a live, mobile, interactive system with the potential to create a thousand tone colours. Developing the physical awareness and fine control of them is, both technically and creatively, totally fascinating.
How do you feel the residency will benefit your musical goals in the future?
AH: Focusing on future plans during career workshops made me think more clearly about my goals and devising long term plans. It can often be difficult to know how to start out as a musician, especially during Covid, but drawing on advice from more experienced musicians has been the inspiration I feel I needed. I learned more than I expected about rehearsing and preparing a piece of music, practice, public speaking and working in orchestras and ensembles. This time has left me buzzing with ideas on how to take next steps to progress with my career and be more proactive about it.
GMF: I have learnt so much about how to develop as a musician, both in terms of career goals but also how I approach the music I learn and perform. It's easy to get caught up in the technical side of playing, but there's so much to be discovered when we start thinking about how we interpret and perform through movement, in vocalisation, by finding the groove. I feel it has really transformed the way I will approach music making.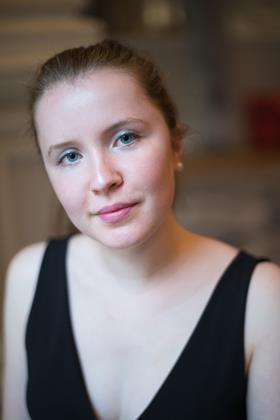 MR: One aspect that deeply affected me was the closeness of students and mentors that kept developing during the residency. We did all the workshops together, facing insecurities and connecting over simple things as copying dance moves or reciting a poem. Hearing their experiences in the professional world and playing chamber music with them (until midnight some days) made everything seem much more graspable to me. They are all combining various disciplines in their career, paired with eagerness to change the structures and ways of the classical music world.
I am sure that these experiences of connection, full physical engagement and looking at music as a whole are going to be highly beneficial to my life and purpose as a musician.
Most fulfilling experience of the residency, Max?
I loved hearing the participants work on and play their own arrangements of Scottish folk tunes. Improvisation was pretty new to many of them and the workshops we gave directly helped players cross a sometimes-intimidating line into a realm without a composer's score. We would offer some frameworks for improvisation, which are really the same things contained in written music – only with improvisation you have to come up with the ideas spontaneously yourself.
Sometimes it's a matter of making the mental leap to use that language and all those tools you already know in a different way: creatively, and without inhibition. The challenge then is to develop that facility with your instrument. It was so fulfilling seeing that transition take place, and the results were amazing!