The twelve shortlisted violinists include several familiar faces from past contests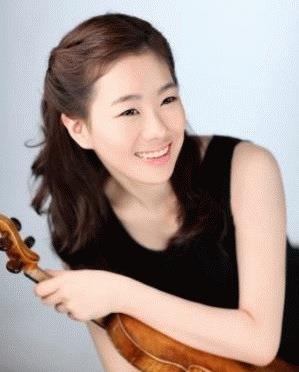 The 2016 Montreal International Music Competition – this year dedicated to the violin – has named its twelve semi-finalists who will compete in the live rounds between 22 May and 2 June. The eight women and four men from seven countries will compete for over $86,000 in prizes – including a top prize of $30,000 and concert engagements.
The semi-finals will take place on 27 and 28 May, where the candidates will be whittled down to six finalists. The final round takes place on 30 and 31 May, although the winner will not be announced until the gala concert on 2 June.
This year's semi-finalists include Ji Won Song (pictured), who won the Leopold Mozart International Violin Competition just two weeks ago; 2015 Joseph Joachim International Violin Competition Hannover third prize winner Richard Lin; 2015 Singapore International Violin Competition third prize winner Sirena Huang; 2013 Rodolfo Lipizer International Violin Competition winner Fedor Roudine; Tchaikovsky Competition 2015 finalist Bomsori Kim; and 2015 Joseph Joachim Violin Competition fifth place laureate Ayana Tsuji.
The full list is as follows:
Sirena Huang (USA)

Petteri Iivonen (Finland)

Bomsori Kim (South Korea)

Gyehhe Kim (South Korea)

Anna Lee (South Korea)

Christine Lim (USA/South Korea)

Richard Lin (Taiwan/USA)

Fedor Roudine (France/Russia)

Ji Won Song (South Korea)

Ayana Tsuji (Japan)

Xiao Wang (China)

Minami Yoshida (Japan)