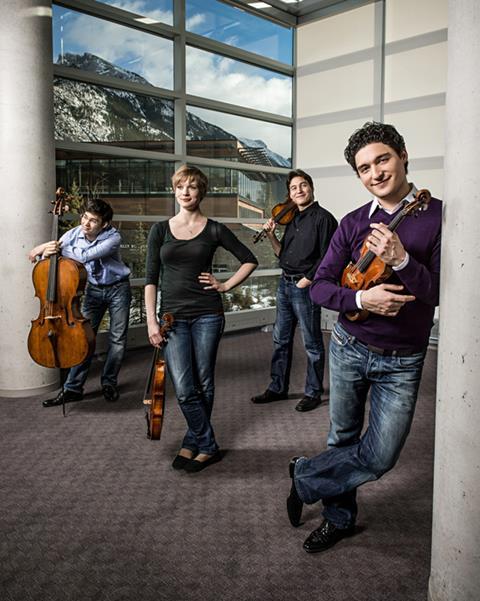 The Cologne-based Schumann Quartet has won the €20,000 grand prize at the Bordeaux International String Quartet Competition. The group comprises three brothers – violinists Erik and Ken and cellist Mark Schumann – and violist Liisa Randalu. Second prize in the competition went to the Ellipse Quartet from France.

Founded in 2007, the Schumann Quartet was a prizewinner at the Osaka International Chamber Music Competition in 2010 and at the Paolo Borciani Competition in 2011. In 2012 the quartet took first prize at the Schubert and Modern Music Competition in Graz, Austria.

The members of the quartet study at the Hochschule für Musik Köln. Their chamber music teachers include Harald Schoneweg, and they have also studied with Günter Pichler at the Escuela Superior de Música Reina Sofía in Madrid.
Photo: Kim Williams