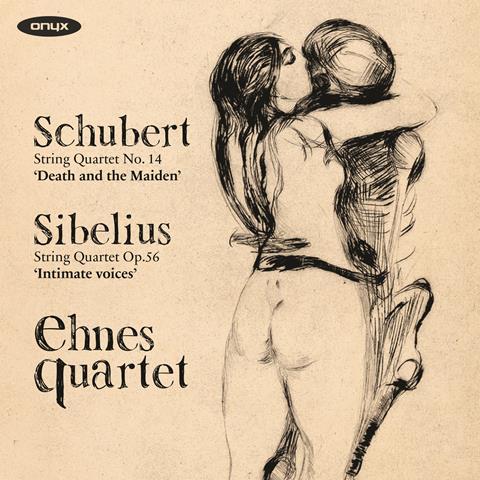 The Strad Issue: March 2017
Description: Two soul-searching quartets played with warmth and vitality
Musicians: Ehnes Quartet
Composer: Schubert, Sibelius
Catalogue number: ONYX 4163
The Ehnes Quartet's shared philosophy of sound and blend, plus its unanimity of pacing and purpose, especially beguile the ear in its interpretations of these soul-searching works. These players' warm-toned reading of Sibelius's lugubrious 'Voces intimae' poignantly and powerfully captures this five-movement arched structure's original, coherent argument. At the arch's crown, the deeply felt Adagio di molto is expansively and passionately delivered. Before it, the opening movement's introduction and sonata-form Allegro and the fleet, mercurial Vivace are performed with delicacy and insight; after it, the robust Allegretto is rhythmically incisive and the frenzied rondo finale simply bursts with vitality. One is left wishing only for a closer observance of Sibelius's wide-ranging dynamic indications.
That said, these players capture with sharply graded contrasts the underlying sense of drama in Schubert's 'Death and the Maiden'. They may not match the Pavel Haas Quartet's (reviewed in January 2014) fusion of virtuosity, drama and profundity in their first movement, and they choose a faster-than-normal tempo for the second movement; but they characterise the variations with pleasing subtlety, contrast sharply the vigorous scherzo with its graceful major-mode trio and pace the final Tarantella so that its prestissimo coda has maximum breathtaking effect. The recording is truthful, detailed and superbly balanced.
Robin Stowell