Wordless songs transcribed for the viola with breathtaking beauty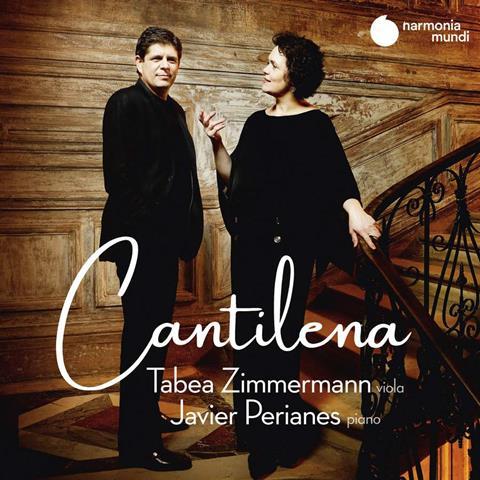 The Strad Issue: August 2020
Description: Wordless songs transcribed for the viola with breathtaking beauty
Musicians: Tabea Zimmermann (viola) Javier Perianes (piano)
Works: Piazzolla: Le grand tango. Montsalvatge: Cinco canciones Negras. Falla: Siete canciones populares españolas. Villa-Lobos: Ária (Cantilena). Casals: En sourdine; En el mirall; El ángel travieso; Tres estrofas de amor. Granados: Tonadillas (exc.). Albéniz: Tango
Catalogue Number: HARMONIA MUNDI HMM 902648
I avow to a long-standing prejudice against songs performed instrumentally, as I'm convinced that the words are just as important a component as the sounds that were conceived to illustrate them. That said, Tabea Zimmermann's disarmingly expressive playing made me temporarily forget those preconceptions! Instrumental guise befits some songs more than others, though: while those by Granados remain charming vignettes, Montsalvatge's arguably need the attendant poetry to make their full effect.
The notoriously finicky Falla authorised a violin transcription of his songs – by Paul Kochanski – that has been variously refashioned for other instruments; Zimmermann and her piano partner choose a new arrangement by Emilio Mateu, which – in different keys – fits the instrument most convincingly. Casals's songs, delightful confections in fin-de-siècle spirit, were new to me, so I didn't need to worry about missing words; nor did I with Villa-Lobos's Ária (Cantilena), which is a vocalise to begin with! Le grand tango sounds almost too elegant in these players' hands, with precious little of the earthy roughness that Piazzolla's preferred violinists brought to his music.
This warmly recorded CD introduces Zimmermann's new viola, made last year by Patrick Robin; while it may perhaps lack some of her long-serving Vatelot's brawniness, it brings into the equation a striking sweetness of sound that, nevertheless, doesn't preclude the occasional raucousness when Zimmermann chooses to go for a bit of cante jondo in the Falla songs. But whatever her chosen instrument, the Zimmermann magic works throughout this recital in countless beautiful inflections that take one's breath away.
CARLOS MARÍA SOLARE