Asian and European worlds combine in music of rhapsodic beauty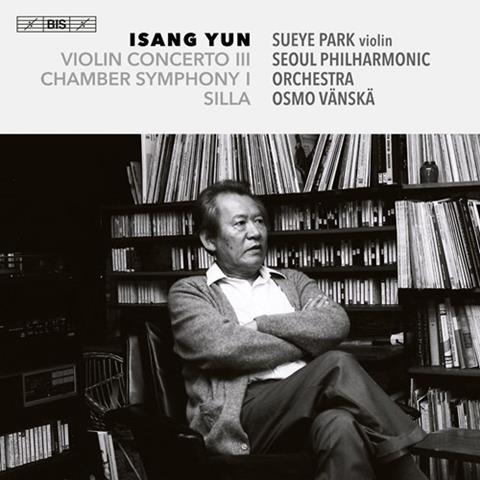 The Strad Issue: January 2023
Description: Asian and European worlds combine in music of rhapsodic beauty
Musicians: Sueye Park (violin) Seoul Philharmonic Orchestra/Osmo Vänskä
Works: Yun: Silla; Violin Concerto no.3; Chamber Symphony no.1
Catalogue number: BIS BIS-2642
Born in Korea but resident in Germany for much of his later life, composer Isang Yun likewise blended a sometimes challenging European avant-garde thorniness with a distinctly Asian focus on momentary sound and colour in his often ravishing music, as displayed in the three substantial works from his final years (he died in 1995) collected by the Seoul Philharmonic and Osmo Vänskä on this hugely enjoyable disc.
And there's a definite sense that Yun intended this music to be enjoyed: he leads the ear – certainly in the Third Violin Concerto (1992), the disc's centrepiece – from one vivid soundscape to another, teasing us with passing flashes of tonality or sudden explosions of vigour, all set within fluid, ever-evolving textures. South Korean violinist Sueye Park is alive to Yun's rhapsodic, athletic solo writing, in an agile, nimble account that's demonstrative but not showy, and unfailingly elegant – even if that results in a slight sense of detachment in some of Yun's more passionate moments. The rich recording places Park very much within the mix, rather than prominently out front as soloist, sometimes slightly obscuring the details of her line, but also drawing attention to the composer's intricate, soloistic orchestral scoring, guided eloquently by Vänskä.
The opening Silla, a homage to Isang Yun's Korean heritage, is played with a similarly thrilling sense of detail, while the closing First Chamber Symphony – more of a concerto grosso for pairs of oboes and horns – offers more substantial, assertive music.
DAVID KETTLE