A stellar ensemble impresses in English string repertoire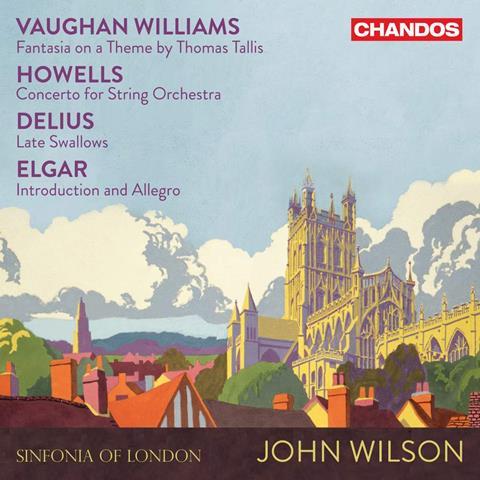 The Strad Issue: March 2023
Description: A stellar ensemble impresses in English string repertoire
Musicians: Sinfonia of London/John Wilson
Works: Delius: Late Swallows (arr. Fenby). Elgar: Introduction and Allegro op.47. Howells: Concerto for String Orchestra. Vaughan Williams: Fantasia on a Theme by Thomas Tallis
Catalogue number: CHANDOS CHSA5291
With this release, more than any so far, John Wilson's Sinfonia of London comes up against its earlier namesake. John Barbirolli's early 1960s disc of Vaughan Williams and Elgar with the orchestra has long been the go-to recording of these iconic English string works. Wilson, proving himself very much Barbirolli's equal, varies the fare somewhat, replacing his forebear's Greensleeves Fantasia and Elgar Serenade and Elegy with a Delius miniature (arranged from his String Quartet) and a rarely heard Concerto for String Orchestra by Herbert Howells. Composed in deference to both RVW and Elgar and almost contemporaneously with Tippett's Double Concerto in 1939, this is a virtuoso work that brings out the best in the Sinfonia's rich and rhythmically alert string playing.
But orchestra and conductor are arguably best in the Vaughan Williams Tallis Fantasia, where balancing, unanimity of attack and tonal richness reach almost superhuman perfection without deflecting from the music's ultimate humanity. There's also wistfulness in the Delius and a joyful sense of momentum to the Elgar Introduction and Allegro.
Chandos's luminous recording allows you to hear every strand and the dynamic range is remarkable (and not a trick of the microphones, as anyone who has heard the orchestra live can confirm).
MATTHEW RYE