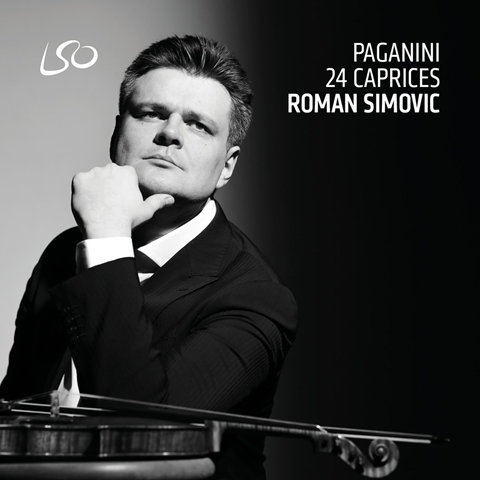 The Strad Issue: August 2018
Description: Music in celebration of a cello's 300th birthday
Musicians: Roman Simovic (violin)
Works: PAGANINI 24 Caprices op.1
Catalogue Number: LSO LIVE LSO5083 (2 CDs)
In a recording made in Serbia back in 2007, Roman Simovic emerges from the supreme challenge of Paganini's 24 finger-crippling Caprices virtually unscathed. From the gently cushioned spiccatos of no.1 and playful suggestions of flutes (no.9) and horns (nos.9 & 14), to sustaining an impossibly smooth legato in both melody and accompaniment in no.11 and while string crossing (no.2), Simovic's bow control is supreme. Remarkably, out of the countless thousands of notes whizzing by, barely a single one is less than perfectly focused, enhanced by the pleasingly resonant acoustic.
No less remarkable is Simovic's left-hand flexibility, most notably his immaculately tuned octaves (clearly a speciality) whether at high speed in the central section of no.17, melodically consecutive (nos.7, 15 and 23), or double-trilled in no.3. Indeed, his multiple-stopping, as witness the high-speed consecutive 3rds and 10ths of no.4's central section, is well-nigh immaculate, even if my Beckmesser's slate chalked up a couple of minor imperfections in the intonationally notorious flutterings of no.6. No.18's and 19's G-string acrobatics are dispatched with effortless poise and elegance.
If you are after a near-continual adrenal surge you may feel slightly short-changed by Simovic's occasionally relaxed tempos and phrasal nuancing, but for a recording that is as musically involving as it is technically dazzling, he has few rivals.
JULIAN HAYLOCK