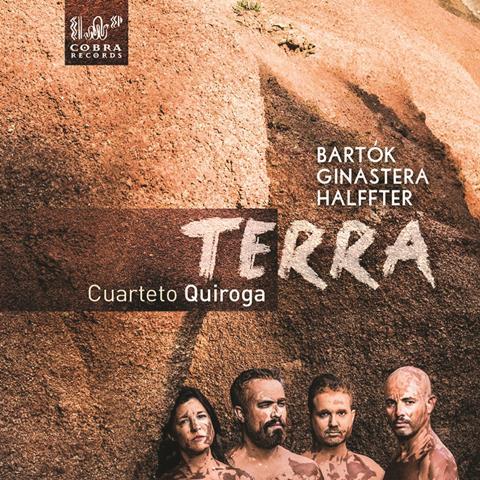 The Strad Issue: November 2017
Description: Powerful passions smoulder in a folk-inspired programme
Musicians: Quiroga Quartet
Works: Bartók: String Quartet no.2 op.17, Ginastera: String Quartet no.1 op.20, Halfeter: Ocho tientos para cuarteto de cuerda op.35, Schubert: Ländler in B flat major D374, Trad.: Panxoliña para o Nadal de
Catalogue Number: COBRA RECORDS COBRA 0059
All the works on this recording are linked by their roots in folk music. Ginastera draws on the rhythms of his native Argentina, and Halffter's tientos can be traced back to 16th-century Spain. But first there is Bartók: extremes of expressive colour mark the first movement of his Second Quartet. The Hungarian folk elements are most apparent in the Allegro molto second movement, which the players respond to with pagan vehemence. It's a powerful account, although Bartók's sudden silences in the midst of declamation are somewhat mitigated by the resonance of the hall and the breathing of the players in this close-in recording – a constant feature of the CD. There is keening tragedy in the lento, and leader Aitor Hevia observes the molto espressivo markings with a fierce vibrato.
Motor rhythms drive three of the movements in Ginastera's First Quartet. The Allegro violento ed agitato opening, with its syncopated melodies, is played with appropriately ferocious energy. Guitar-like pizzicatos feature in the mostly quiet second movement, and there is splendid playing in the intricate filigree writing of the finale. The slow third movement features an eloquent soliloquy from cellist Helena Poggio. Many of Halffter's attractive tientos are light, syncopated dances, played with grace and style.
TIM HOMFRAY