Bruce Hodges watches an artful performance at New York's Metropolitan Museum of Art on 16 February 2021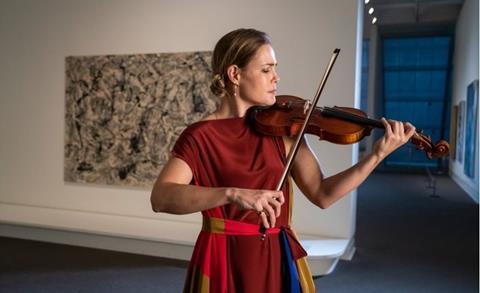 Amid works by Jackson Pollock and Mark Rothko at the Metropolitan Museum of Art – and with no audience – Bach's Partita no.2 took on an even more introspective context than usual. In the hands of Leila Josefowicz, the result was aching and virtuosic, and reaffirmed Bach's role as the voice many artists turn to in times of distress.
Her fleet Gigue was a delight all on its own, but the Chaconne, as is often the case, elbowed its way into the spotlight by sheer structural virtue alone. It didn't hurt that Josefowicz played in tune with luscious ease, her phrases lightly echoing as she gently turned back and forth in the gallery. Muted lighting and slowly circling camerawork added to the impact – not to mention superb sound engineering from veteran Adam Abeshouse. The barrelling central section brought out feverish abandon and enviable focus. Double-stops near the end radiated joy. Exhausting arpeggios, ticklish fingerwork and eye-opening drama made it a version to recall among a lifetime of memorable readings.
Josefowicz adjourned to the museum's Spanish Courtyard for La Linea Evocativa: A Drawing for Violin Solo (2020) by Matthias Pintscher, who wrote it for her, commissioned by artist George Condo. A mournful melodic line is punctuated by zigzags of hyper-fast glissandos, pizzicatos and wriggling trills which collapse into broad, rough bow strokes. Amid the Renaissance decoration, the contrasts seemed to engage with the sculptures in dance-like rapport, alternating between fury and subtle questioning. At the end, as the violinist walked off in silence – to no applause – it seemed all too appropriate for our time.
BRUCE HODGES