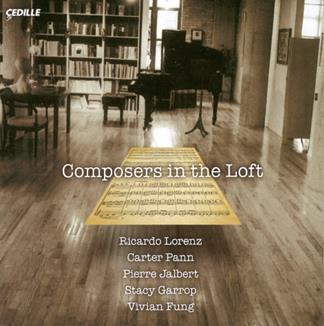 The Strad Issue: January 2008
Musicians: David Ying (cello)† John Bruce Yeh (clarinet)¶ Marta Aznavoorian (piano)* Elinor Freer (piano)† Lincoln Trio, Blava Quartet‡, Maia Quartet¶
Composer: Lorenz, Pann, Jalbert, Garrop, Fung
It took only a few seconds of Ricardo Lorenz's Bachangó for piano – Debussy meets Bartók, Piazzolla and Ginastera, fused into a joyous influx of Cuban-American music – to sweep me off my feet.
The thrill was intensified with the striding patter of Carter Pann's Differences, a work that pairs cello and piano with easy naturalness, wrapping two sensual slow movements ('Air' and a magically wistful 'Blues') inside three lusty, open-air allegros ('Country Dance' might have been more blustery, as their concluding 'Song' is).
The playing is sensational. David Ying and Elinor Freer's relaxed, un-stuck-up way with challenging repertoire (all composers here were born after 1960) matches that of the Lincoln Trio, whose pianist, Marta Aznavoorian, brings such life and subtle undertones to the Lorenz work. Pierre Jalbert's Trio ('Life Cycle' – 'Agnus Dei'), full of Schnittke-like sidling semitones, is bewitching (wonderful sneerings from viola and cello against insistently jaunty violin and piano), as if yearning to recall some elusive part.
Stacy Garrop's Quartet no.2 dispels the reverie, with its demonic Bartókian opening, gorgeously contrasted with 'Song of the Angels' (plaintive, pleading cello versus the rest) and the intricate Lutoslawski-like canons of its finale, 'Broken Spirit'. Subtler than some rival offerings – wise music, ranging in tone, like Shostakovich, from the serene to the spine-chilling – this disc of largely first recordings feels like a showcase for all that's best in emerging American new music. Vivian Fung's Miniatures, rooted in Uighur music from Chinese Xinjiang and superbly played, are as involving as encountering Steve Reich or the Kronos for the first time. What a treasure trove, all fabulously recorded.
Roderic Dunnett