Brilliance and beauty combine in the latest volume of a Vivaldian epic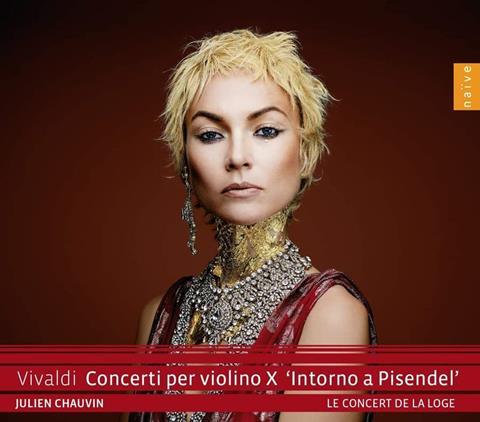 The Strad Issue: November 2022
Description: Brilliance and beauty combine in the latest volume of a Vivaldian epic
Musicians: Le Concert de la Loge/Julien Chauvin (violin)
Works: Vivaldi: Violin concertos: in D major RV225, in D major RV226, in D minor RV237, in G major RV314, in A major RV340, in B flat major RV369
Catalogue number: NAÏVE OP 7546
This disc's title alludes to Vivaldi's influence on his pupil and friend, Johann Pisendel, and Pisendel's significance in later disseminating that influence from his Dresden base. The concertos RV237, 314 and 340 were composed expressly for Pisendel, who also copied many of the maestro's other scores for his own use.
Playing a period instrument (by Giuseppe Guadagnini, 1780) with some modern fittings, Julien Chauvin is an extrovert soloist, secure in every respect, with an enviable technical facility, fine-
drawn tone, lyrical poise, incisive articulation and wide dynamic range. He drives his troops hard in the fast outer movements, setting spry tempos that are exhilarating to behold, and he throws off all the pyrotechnics with aplomb, most notably in the high registers demanded in the finales of RV225 and 369 and the accompanied cadenzas in the first movement of RV225 and finale of RV314.
The members of Le Concert respond with stylish, energetic, crisply articulated accompaniments and demonstrate their versatility in the central slow movements, supporting Chauvin's expressive, shapely lines with a variety of textures, including soloists from the ensemble's ranks in RV369, pizzicato strings and continuo in RV226 and 314 and continuo alone in RV225. The well-balanced recording is audibly close but firmly focused and agreeably reverberant.
ROBIN STOWELL