Beguilingly radiant playing in the latest release in Naïve's Vivaldi series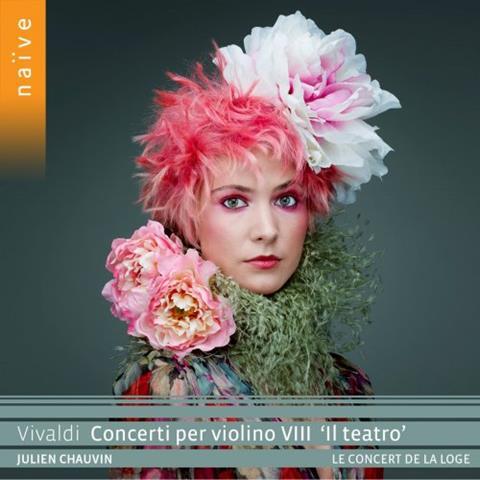 The Strad Issue: July 2020
Description: Beguilingly radiant playing in the latest release in Naïve's Vivaldi series
Musicians: Le Concert de la Loge/Julien Chauvin (violin)
Works: Vivaldi: Violin Concertos RV187, 217, 235, 321, 366 & 387
Catalogue Number: NAÏVE OP 30585
Naïve's groundbreaking Vivaldi Edition reaches volume 63 with this fine collection of violin concertos, which once again leaves one breathless at the composer's exuberant, indelible invention, even when working within such relatively narrow formal parameters. Just as you think Vivaldi might be creatively auto-piloting, or falling back on generic harmonic sequences and melodic patternings, he throws in an unexpected idea that flips everything over – as in the central movement of RV187, which features a gentle flow of pseudo-improvised melodic radiance over gently pulsating chords.
The period-instrument Le Concert de la Loge, employing a 4-4-2-2-1 string formation, plus archlute and harpsichord continuo, plays with fine precision and an invigorating sense of style without resorting to HIP shock tactics. 'Captured in the warm, open, slightly cushioned acoustics of the Banque de France's Galerie dorée by expert producer-engineer Ken Yoshida, the recording's sonic profile will be beguiling for those who remember fondly the trailblazing performances of I Musici and the Virtuosi di Roma from the 1950s and 60s.
The orchestra's founder Julien Chauvin also plays with a naturalness, tonal radiance, intonational purity and beguiling phrasal sensitivity that on occasion feels closer to the espressivo warmth of, say, Roberto Michelucci or Felix Ayo, than the pinched sonority preferred by a number of contemporary players.
JULIAN HAYLOCk