Dazzling performances of Walton's string masterpieces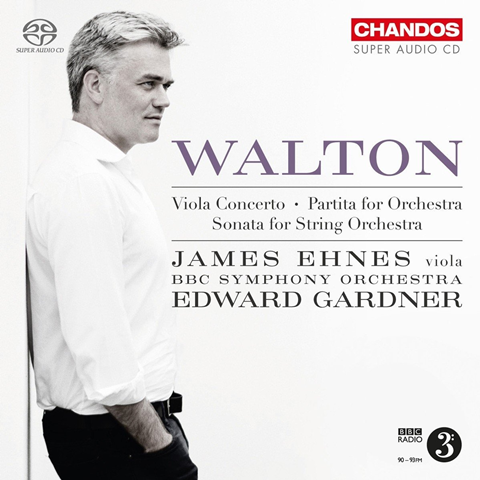 THE STRAD RECOMMENDS
The Strad Issue: June 2018
Description: Dazzling performances of Walton's string masterpieces
Musicians: James Ehnes (viola), BBC Symphony Orchestra/Edward Gardner
Works: WALTON Viola Concerto; Partita; Sonata for String Orchestra
Catalogue Number: CHANDOS CHSA5210 (Hybrid SACD)
James Ehnes sets tempos more sprightly than any since William Primrose, half a century ago and more. In his Session Report he talked about 'fighting against the fundamental nature of the instrument's voice', and his sunny approach blows light and fresh air through a work that does not respond well to introversion and melancholy.
Full marks go to the Chandos team for warming up the acoustic in the BBC Symphony Orchestra's home at Maida Vale studios. Ehnes himself is advantageously balanced but not so close that his response to the ebb and flow of Walton's rhapsodic opening movement can't drift like birdsong on a summer breeze. He brings an apt swagger to the folksong-material of the finale, and Edward Gardner elicits some beautifully pointed accompaniment.
Ehnes is the headline act, but don't overlook the couplings. In particular, the Sonata for Strings emerges as an overlooked masterpiece of the 20th-century string orchestra literature thanks to some phenomenally taut and committed playing from the BBC Symphony Orchestra. Try the first movement's gritty fugue or the scherzo's edgy syncopations (like Shostakovich with a judiciously applied red pen), the catch-me-if-you-can finale (you'll be humming it all day) or the swirling, troubled Elegy. At every point the Sonata does not sound (for once) like a string quartet inflated beyond its natural expressive means (the original being already one of Walton's Bartókian works, first cousin to the First Symphony) but a concise, perfectly proportioned concerto grosso. Essential listening.
PETER QUANTRILL