Typically enterprising programme from one of today's outstanding quartets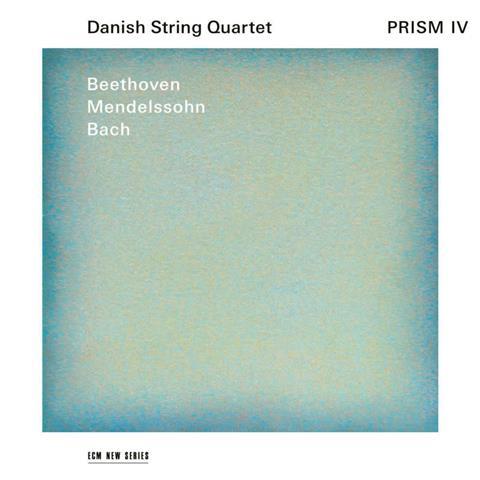 THE STRAD RECOMMENDS
The Strad Issue: August 2022
Description: Typically enterprising programme from one of today's outstanding quartets
Musicians: Danish Quartet
Works: Bach: Fugue in G minor. Beethoven: String Quartet in A minor op.132. Mendelssohn: String Quartet no.2 in A minor op.13
Catalogue number: ECM NEW SERIES 4857305
Imaginative programming and superb quartet playing make this an outstanding album. Each of these works is intricately constructed using time-honoured devices such as fugues, and within that intervallic and motific liaisons which forge cogency and continuity. These are elements that the Danish Quartet palpably cherish.
Lucidity in the voicing is nicely transparent, helped in the Bach Fugue (from Book 1 of the 48, arranged by Emanuel Aloys Förster) by the sparing use of vibrato, set in a warmly recorded sound. The link with the Beethoven is in part the reference to Bach's fugal subject, but more importantly demonstrates old traditions forging with new ones. Hence Beethoven alludes to old-style Palestrina-type counterpoint in the slow movement, while at the same time expanding musical horizons. The quartet negotiates the juxtapositions in tempos and mood in the first and third movements with absolute mastery, and the range of articulation and gestural delivery is magnetic and compelling, with voicing astutely used to point harmonic sequences as we savour the piece's swift-changing emotions.
Mendelssohn's youthful quartet pays homage to Bach in its contrapuntal mastery, but equally to Beethoven in its Sturm und Drang qualities. Once again, the Danish Quartet projects the urgency of the music through dazzling technical mastery and ensemble, handling transitions of mood within movements with conviction. I particularly liked the slower tempo to the Intermezzo, now donning a more melancholic hue than in many other performances and gracefully transforming into the ensuing fleet-footed Allegro di molto.
JOANNE TALBOT