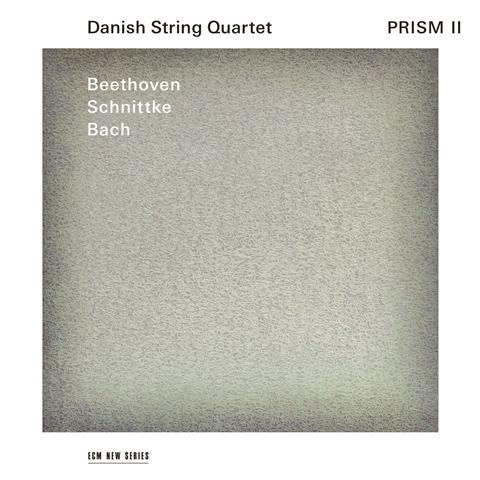 The Strad Issue: November 2019
Description: Three composers seen through a glittering Nordic prism
Musicians: Danish Quartet
Works: BACH Fugue in B minor (Well-Tempered Clavier, Bk 1) (arr. Emanuel Aloys Förster) SCHNITTKE String Quartet no.3 BEETHOVEN String Quartet in B flat major op.130
Catalogue Number: ECM NEW SERIES 481 8564
This is the second in the Danish Quartet's Prism series, drawing connecting lines from a Bach fugue through a late Beethoven quartet to one of a subsequent composer. In this set Bach's B minor Fugue comes first, its chromaticisms heralding the Grosse Fuge and Schnittke's borrowing from the same work.
The playing is spare, with little vibrato, mostly legato, leaning into the falling seconds. That same sparseness features at the opening of Schnittke's Third Quartet, with its quotations from a Lassus motet, the Grosse Fuge theme and Shostakovich's 'DSCH' signature (D, E flat, C, B). In the hectic discourse of the second-movement Agitato the foursome play with fierce, dry attack, their tone ringing and focused. In the strange, shifting landscape of the third movement Pesante there is colour and raw power, as well as gentleness.
In the B flat major Quartet op.130 they make much of Beethoven's strong contrasts, of dynamics and character (although ignoring his first-movement exposition repeat). The second movement twinkles, with excellent playing from leader Frederik Øland. The Cavatina has depth and profundity. The Grosse Fuge has all the qualities of the CD brought together: constant clarity of texture and sharing of part-
writing. This is all vivid, propulsive playing, sometimes granitic, at others pliant. It is always gripping.
TIM HOMFRAY