Adventurous quartet finds connections between pioneering chamber works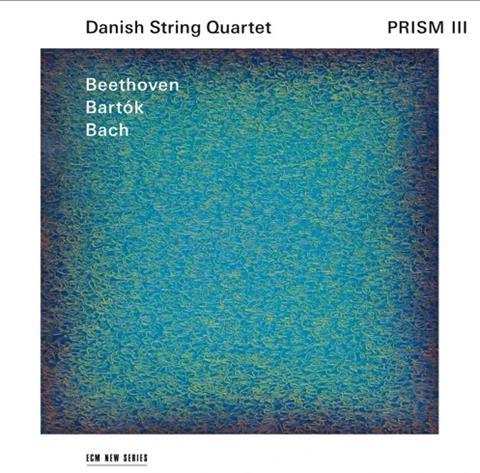 The Strad Issue: May 2021
Description: Adventurous quartet finds connections between pioneering chamber works
Musicians: Danish Quartet
Works: Beethoven: String Quartet no.14 in C sharp minor op.131. Bartók: String Quartet no.1. Bach: Fugue in C sharp minor BWV849 (arr. Förster)
Catalogue number: ECM 2563
In their disarmingly frank booklet note, the Danish Quartet players confess to having been quite confused by Beethoven's late quartets as young musicians. Indeed, this third disc in a series delving into those pioneering works feels like a journey of discovery, not only in its repertoire – with Beethoven's op.131 set alongside Bartók's First Quartet, on which its influence is clear, as well as a Bach fugue, which exerted its own influence – but also in the Danish players' questioning accounts.
Their Beethoven is expertly shaped and articulated, somewhat cool, but delivered with a clarity of intent and unity of voice that both feel like the result of a long consideration of the music and its meanings. Their opening fugue is beautifully austere though somewhat foursquare, but it's shot through with a remarkable sustained intensity, and following slightly hesitant extroversion in the second and fifth movements, they manage to make the work's gruff conclusion both brusque and vulnerable. It doesn't make for easy listening but it's thrillingly daring, and it takes the listener on the same journey into the work's complexities and contradictions that the Danish players have evidently taken.
Their Bartók First Quartet is just as gripping, again with rhythms as precise as clockwork and a wonderfully liquid dance of a second movement, although a rather gritted-teeth finale, and they deliver the Bach C sharp minor Fugue with a strong sense of forward movement. This is a brilliantly compelling disc, captured in close, authentic sound.
DAVID KETTLE