A forgotten 19th-century female composer is rehabilitated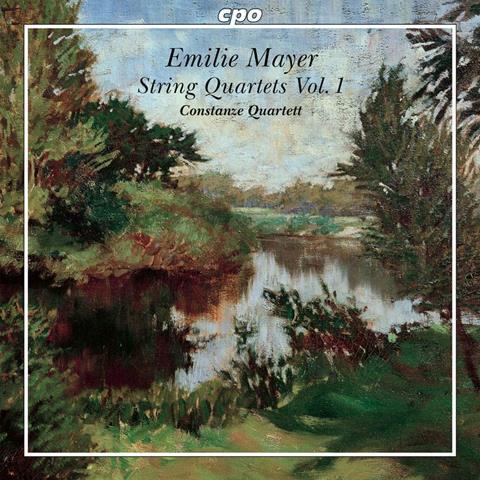 The Strad Issue: September 2023
Description: A forgotten 19th-century female composer is rehabilitated
Musicians: Constanze Quartet
Works: Mayer: String Quartets, vol.1: in G major, in A major, in E minor
Catalogue number: CPO 555600-2
As a female composer living in the 19th century, Emilie Mayer (1812–83) was regarded with suspicion, and this attitude dogged the reception of her work throughout her career. Not surprisingly, perhaps, she turned to writing quartets as a more practical way of disseminating her music. Indeed, she shows herself to be a remarkably able composer in terms of mastering chamber music textures.
Her style owes much to Mendelssohn, Mayer's own E minor Quartet's Sturm und Drang invention very much recalling the older composer's A minor Quartet. Her contrapuntal assurance comes to the fore in the Allegro vivace of the G major Quartet, and her rhythmic skill in the Scherzo of the A major. She is also exceptionally confident in her handling of Classically oriented movement structures. For all this skill, though, and despite some moments of harmonic interest with an occasional abrupt modulation, her outlook remains conservative, with some of her melodic ideas lacking immediate memorability.
The Constanze Quartet, however, proves a persuasive advocate – if caught in a somewhat generous acoustic – and puts forward an excellent case for Mayer's music. Its depiction of the musical dialogues is alert, the blending nicely homogenous, and the Adagio molto espressivo in the E minor Quartet is finely nuanced.
JOANNE TALBOT