The Slovenian luthier was born on 23 December 1923 and died on 6 October 2015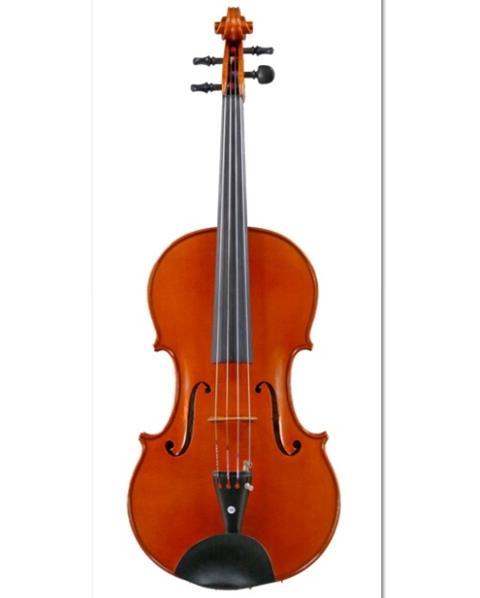 Violin maker Josef Kantuscher died in October in Mittenwald at the advanced age of 91. He leaves behind a significant life's work.
Born in 1923 in the small Slovenian town of Okraj Ljutomer, he grew up and went to school in Celje, the third largest city of the then Kingdom of Yugoslavia. His childhood had two major influences: a love for wood – already as a child he would carve objects whenever he could – and a love of music. At six, he started to learn the violin (later the viola as well) at a music school before attending a conservatoire. He was so fascinated by the violin that at 14 he built his first instrument at home, following the instructions in a book and using the most elementary tools.
After finishing high school early in 1941, his plans to study architecture were thwarted by the occupation of Yugoslavia by the German army. Like all men of his generation, he might have been sent to the German Reich as a compulsory worker. However, through his father's contacts he was spared this fate, and instead enrolled at the Violin Making School in Mittenwald in December 1941.
After his apprenticeship, with war still raging, he returned to his homeland. In the meantime, this region had been annexed by the German Reich as Lower Styria, and Kantuscher was immediately drafted into the army, taking part in military action in Crimea. He was finally able to return to Mittenwald in April 1945.
Kantuscher worked for almost ten years at the Reiter Violin Shop, before opening his own shop in 1955. He enjoyed great success and was soon selling his instruments across the world. In 1957 he won first prize at a prestigious competition in Liège with a string quartet of instruments, which brought him international recognition.
Kantuscher predominantly made instruments for professional musicians, working only on commission. Waiting lists were long. His oeuvre comprises 846 instruments, which he started numbering when he became independent in 1955. He finished his last instrument, a viola with the opus number 695, in 2013, at the age of 90. To the last, he was fascinated by the quest for the best way of combining an instrument's outer beauty with the best possible sound.
Dr Constanze Werner, Director of the Museum of Violin Making, Mittenwald
The information in this obituary stems from a longer interview by the author with Joseph Kantuscher in early 2014
Photo: a 1989 viola by Josef Kantuscher, Mittenwald, op.559