Edward Bhesania attends a demanding recital at London's Milton Court Concert Hall on 15 December 2022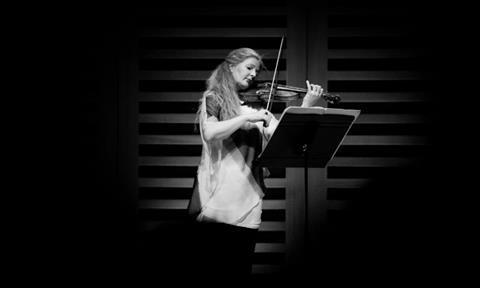 Rachel Podger (violin)
Milton Court Concert Hall 15 December 2022
If solo violin recitals are not exactly commonplace, those centred on Baroque repertoire yet avoiding Bach's Sonatas and Partitas are even rarer. Another original feature of Rachel Podger's recital – apart from its two-and-a-half-hour length – was the charm and humour she injected into her spoken introductions.
The six partitas of the Artificiosus concentus pro camera is the only music from the Austrian violinist Johann Joseph Vilsmayr that survives. In the Partita no.1, Podger's free expression and lightness of touch were admirable, and she gleefully turned away from the audience in the echo phrases of the Gigue.
A selection of movements drawn from two sources – Pedro Lopes Nogueira's three-volume Nogueira Manuscript of around 1720 and a collection from around 40 years earlier found in a Carinthian convent – reflected Podger's fascination with the intersection between musicology and performance.
Alongside pieces by Nicola Matteis Jr. and Johann Paul von Westhoff came the Italian influence of Tartini and a new Phantasia by Chad Kelly. The programme was framed with familiar Bach, but with a twist: opening with the famous D minor Toccata and Fugue for organ, arranged for violin, and closing with another arrangement, of the D major Cello Suite.
This recital was almost as demanding of the audience as of Podger herself, but her sense of adventure, technical wizardry and improvisatory spirit were thoroughly invigorating.
EDWARD BHESANIA