Star violinist turns her hand to the movie music of our time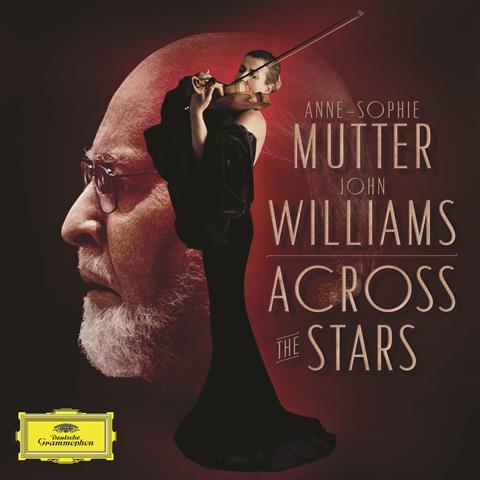 The Strad Issue: December 2019
Description: Star violinist turns her hand to the movie music of our time
Musicians: Anne-Sophie Mutter (violin) Recording Arts Orchestra of Los Angeles/John Williams
Works: WILLIAMS excerpts from film scores including Schindler's List, Star Wars and Harry Potter
Catalogue Number: DG 479 7553
If anyone can lay claim to have extended the 'golden era' film music tradition of Miklós Rózsa, Erich Wolfgang Korngold, Max Steiner and Franz Waxman into the 21st century it would have to be John Williams, whose 51 Oscar nominations (so far) is virtually unprecedented.
For string players, perhaps his most notable score is Schindler's List, whose poignant violin solo (played on the soundtrack by Itzhak Perlman) has become something of a modern classic. Struck by the violinistic potential of many of his scores, Anne-Sophie Mutter asked Williams to consider making the series of arrangements that form the basis of this disc.
There are twelve tracks in total, all consummately orchestrated and sounding highly effective in their new guise. Mutter is a very different kind of player to Perlman, not so inclined to wear her heart on her sleeve nor given to impassioned outbursts of voluptuous tone, yet she makes even Schindler's List her own by imbuing its sinewy cantilena with a noble restraint and simmering intensity.
Hedwig's Theme from the Harry Potter franchise typifies the general approach of integrating soaring cantabile with soloistic fireworks, all despatched with consummate ease. Yet the most striking thing about this disc is that whether it is music from Sabrina, Cinderella Liberty, Memoirs of a Geisha or Far and Away, Mutter invests every phrase with the same level of inspired intensity as if she were playing Bruch, Lalo or Tchaikovsky, matched by the purring sophistication of DG's gently cushioned sound.
JULIAN HAYLOCK