Interpretative cautiousness takes the shine off these masterpieces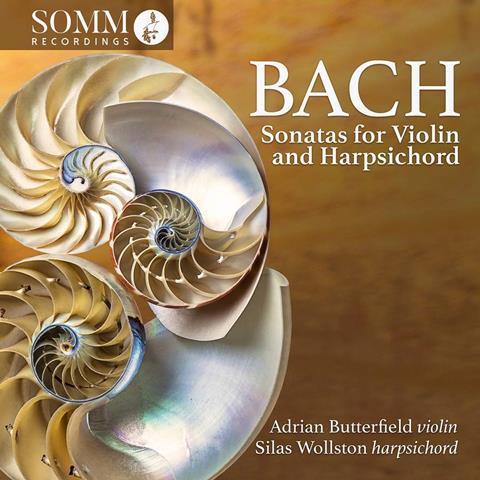 The Strad Issue: June 2023
Description: Interpretative cautiousness takes the shine off these masterpieces
Musicians: Adrian Butterfield (violin) Silas Wollston (harpsichord)
Works: Bach: Sonatas for violin and harpsichord: in B minor BWV1014, in A major BWV1015, in E major BWV1016, in C minor BWV1017, in F minor BWV1018, in G major BWV1019, in G major BWV1021, in E minor BWV1023
Catalogue number: SOMMCD0664-2 (2 CDs)
Adrian Butterfield's assured accounts of these sonatas are supple and genial, if sometimes cautious and of limited dynamic range. He sweetens long notes with selective vibrato and ornaments tastefully, but he tends to overuse the swell effect on long notes to the point of predictability. His synergy with harpsichordist Silas Wollston is at its best in the brilliant fast movements, performed with invigorating rhythmic drive and inner clarity. The duo also offers some sublime moments of musical poetry, not least in the thoughtfully shaped opening movement of BWV1017, both slow movements of BWV1016 and the Largo of BWV1021. Tempos are generally well-judged, but those of the final movement of BWV1014 and the first Allegro of BWV1016 border on overexuberance. Wollston's contribution is fluent, flexible and imaginative and he dispatches his solo corrente-style movement in BWV1019 with style and poise.
These performers choose not to include a gamba continuo for BWV1014–19 and they persevere à deux for BWV1021 and 1023, despite these works' various figured bass annotations. Their textural interests centre on Wollston's double-manual harpsichord, the contrasting timbres of its manuals being used to highlight each part's significance, particularly in the opening movement of BWV1018 and the Adagio of BWV1017.
The crystal-clear recording places Butterfield's violin forward in the balance. Such an arrangement suits BWV1021 and 1023 well, but aligns less satisfactorily with the trio sonata textures of BWV1014–19, as becomes especially evident in the Adagio of BWV1018. The three other movements associated with the complex history of BWV1019 are included as bonus tracks.
ROBIN STOWELL