Stylish period-instrument advocacy of this founder of the French violin school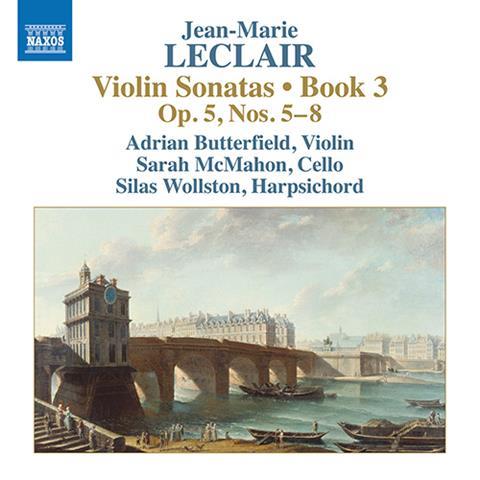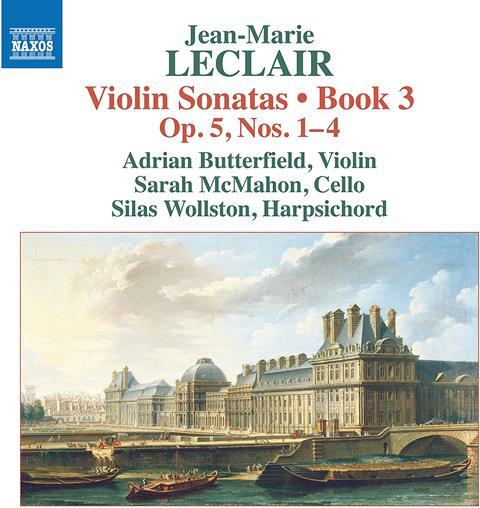 The Strad Issue: June 2022
Description: Stylish period-instrument advocacy of this founder of the French violin school
Musicians: Adrian Butterfield (violin) Sarah McMahon (cello) Silas Wollston (harpsichord)
Works: Leclair: Violin Sonatas, Book 3, op.5 no.1 in A major, no.2 in F major, no.3 in E minor, no.4 in B flat major, no.5 in B minor, no.6 in C minor, no.7 in A minor, no.8 in D major
Catalogue number: NAXOS 8.574341 & 8.574351 (2 CDs)
Adrian Butterfield and his various musical partners are gradually establishing themselves as the acknowledged champions of Leclair's violin sonatas, successfully integrating Italian virtuosity and lyricism with French dance idioms. Their historically informed recordings have been issued at well-spaced intervals since 2009, though the first eight sonatas of op.5 have recently appeared almost simultaneously.
Butterfield seems totally at ease with the more adventurous technical challenges of these sonatas, sometimes too much so, as his interpretations of, for example, the rustic moments in the outer movements of the concerto-influenced no.8 and the Ciacconna of no.4 would benefit from greater extroversion. Nevertheless, his tempos are largely spot-on, allowing for clarity of articulation, and there's a nice energy to the final movements of nos.3 and 5.
His crystal-clear tone rings out sweetly in the lyrical, sensitively phrased slow movements, particularly in the adagios of nos.1 and 7 and the Largo of no.3. The differing moods within the variation finale of no.3 are deftly contrasted and the various dance idioms are skilfully characterised – no.2's exuberant Giga, no.4's Sarabanda and no.6's Gavotta are particular delights. Vibrato is used sensitively throughout and additional improvised ornamentation is both imaginatively and tastefully applied.
Cellist Sarah McMahon contributes significantly to the texture, whether in dialogue with, or imitation of the violin; she even gains her own independence in no.4's Ciacconna and, together with harpsichordist Silas Wollston, no.6's finale. The recording, with Butterfield slightly to the fore in the balance, is top drawer.
ROBIN STOWELL