Exhibition dedicated to celebrated British workshop W.E. Hill & Sons opens at university museum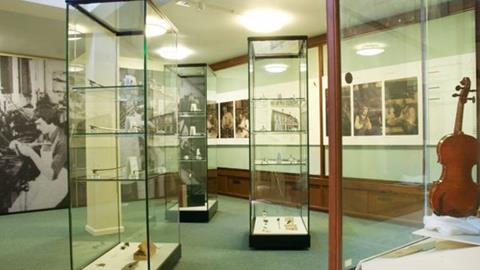 An exhibition of bows made at London firm W.E. Hill & Sons has opened in Oxford, UK. Brought together from four separate collections, the items on display reveal how the techniques and approaches of the Hill workshop's many bow makers evolved over more than a century.
The exhibition, held at Bate Collection, St Aldate's, Oxford, runs until the end of September. Examples on display are a 1929 violin bow once owned by Fritz Kreisler and a 1920 copy of a Tourte cello bow by celebrated maker W.C. Retford. Other highlights of the exhibition include a re-creation of Retford's 1905 workshop at Hill's Hanwell premises, and a short film featuring Retford's student Bill Watson, who was employed at the firm from 1945-1962, showing in detail the techniques characteristic of the Hill method.
The exhibition ties in with the recent publication of The Hill Bow Makers: 1880–1962, a comprehensive study of the workshop and its makers, written by John Milnes and Derek Wilson and published by the British Violin Making Association. A review of the book will be published in the October edition of The Strad.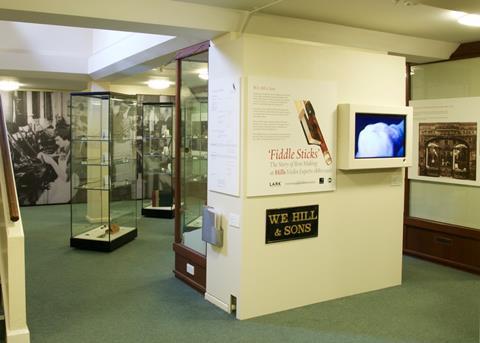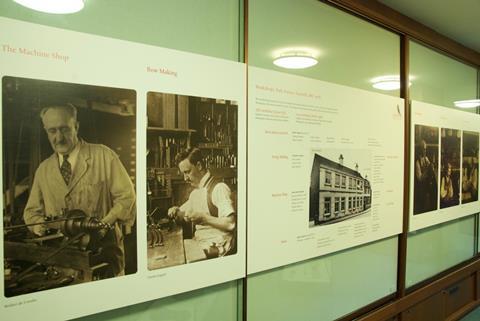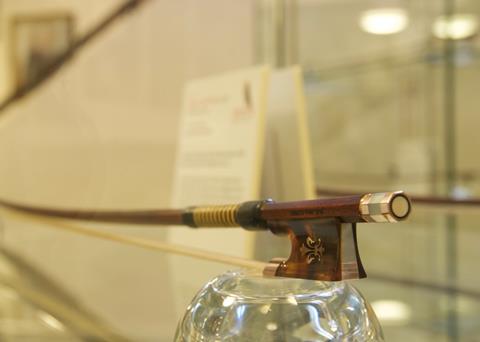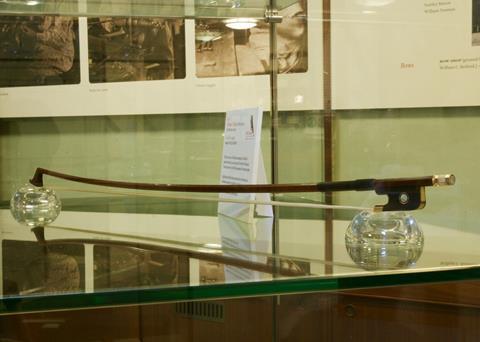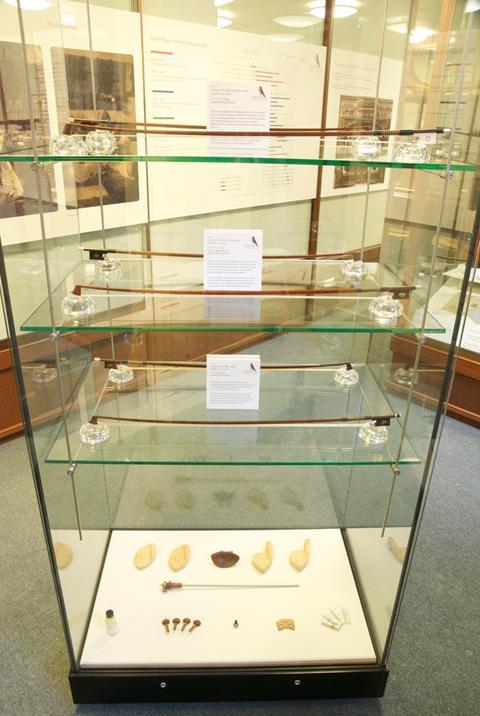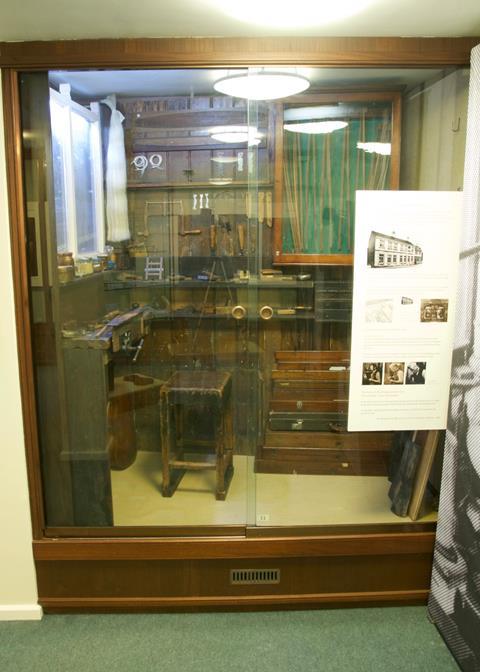 All photos John Milnes