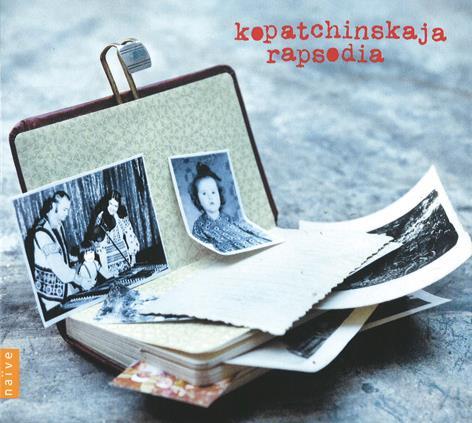 THE STRAD RECOMMENDS
The Strad Issue: January 2011
Musicians: Patricia Kopatchinskaja (violin) Emila Kopatchinskaja (violin/viola) MartinuGjakonovski (double bass) Viktor Kopatchinsky (cimbalom) Mihaela Ursuleasa (piano)
Composer: Enescu, Ligeti, Kurtág, Dinicu, Ravel, Sanchez-Chiong
Patricia Kopatchinskaja returns to her familial roots with this disc, exploring the music of her native Moldova, neighbouring Romania (which provides her homeland's language) and elsewhere, in the company, among others, of her fiddler mother and celebrated cimbalom-playing father. The alternation of composed music with improvisations and folk dances from Viktor Kopatchinsky's traditional repertoire sets up all kinds of resonances, for example with Kopatchinskaja's dazzling rhapsody on the song of the lark in the opening, extemporised Ciocrlia finding its mirror in the central movement of Enescu's Third Violin Sonata – in all an exuberant, remarkably free-wheeling account, even by the standards of the composer's intended rubato.
And talking of rubato, purists may baulk at the expressive freedom she brings to the opening of Ravel's Tzigane, but coupled with her father's virtuoso adaptation of the accompaniment to his cimbalom, the effect is highly appropriate in evoking its folk inspiration.
More contemporary sounds from violin and cimbalom are explored in Kurtág's typically aphoristic Duos, while in Ligeti's violin Duo Kopatchinskaja duets with her multi-tracked self – 'the hardest collaboration of my life', she says in respect of the rubato required. Throughout the disc, her sense of metrical freedom and her bird-like flitting between registers and tonal colourings are breathtaking and demand to be heard.
Matthew Rye