Three decades as artistic director of the Australian Chamber Orchestra have taught Richard Tognetti that invention is essential to the health of classical music, writes Chloe Cutts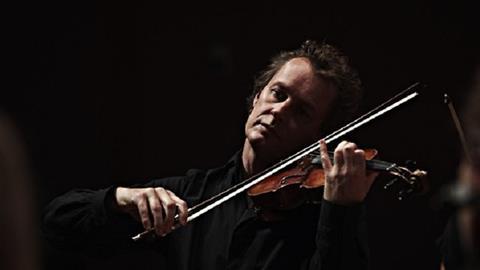 The following article is published as part of a larger interview feature with violinist and Australian Chamber Orchestra leader Richard Tognetti in The Strad's March 2017 issue, out now – download on desktop computer or through The Strad App.
'Contemporary classical music has become so niche it's atrophied, and yet there are outstanding, urgent pieces being written that deserve to be heard,' asserts Richard Tognetti. 'It is one of the great failures of the 20th century that we did not even manage to present contemporary classical music to our own public, let alone the wider public.
'Programming a difficult new work within a classical concert just before Beethoven may seem logical in one sense, but in my experience this often backfires with audiences. I believe the current state of play is all about curating and contextualising through collaboration with other art forms – creating portals through which one can draw in the listener. That's why I feel justified in embracing some of the extraordinary music I hear in the popular sphere.'
In 'Tognetti: Electronic' [part of the violinist's recent London Barbican residency] a violin duo by Melbourne composer Anthony Pateras – 'very much a Xenakis acolyte' – is heard in a programme with music by the electronic artist Aphex Twin – 'showing that the psychic terror that you get in a lot of contemporary classical music, which goes down like a lead balloon, is there in a lot of pop music and is listened to by the general public,' Tognetti continues. 'At first I was tentative about saying it, but in popular music the new thing is really important. It used to be like that with classical music.'
To read the full interview with Richard Tognetti, download The Strad's March 2017 issue on desktop computer or through The Strad App.
Photo: Jon Frank