'A soloist's career didn't suit him, but those of us who attended his concerts will never forget them'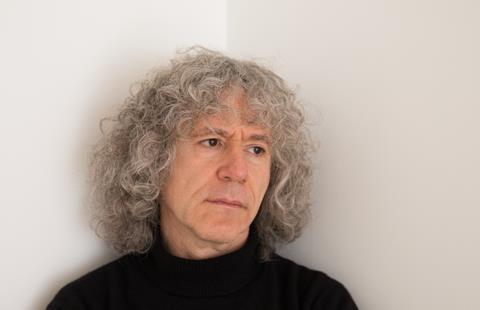 The following extract is from The Strad's Julyissue feature profiling the cellist Marius May. To read it in full, click here to subscribe and login. The July 2021 digital magazine and print edition are on sale now.
When I started the cello the reigning idol for us young cellists was Jacqueline du Pré. The next star to shoot into the cellistic firmament – some ten years after Du Pré's emergence – was Marius May. Alas, both were to have their careers drastically cut short: in her case by tragic illness, in his by a form of breakdown caused, I think, by too much pressure at too young an age. Of course, she is now a worldwide legend whereas Marius's name is far less well known; but his, too, was a quite extraordinary talent.
Marius was the son of the German–Jewish violinist Maria Lidka, a distinguished figure within London musical circles. (And rather fierce! In later years, she would occasionally lead a quartet with my father, George Isserlis, a keen amateur, playing second violin. Her violent hisses of, 'Shhh, George!' became legend in our household.) Marius showed amazing early promise, and in his mid-teens made a phenomenally successful Wigmore Hall debut, stunning everyone and earning him a Decca recording contract. He played with astonishing authority; he was totally at home with the cello and with the music he played, and his interpretations and emotional depth those of a mature artist. As it turned out, a soloist's career didn't suit him, but those of us who attended his concerts will never forget them.
Read: My Heroes: Steven Isserlis on Pablo Casals and Daniil Shafran
Read: Steven Isserlis – 'In private Ivry Gitlis was quite similar to how he was in public
He was the most generous of colleagues and friends, with not a flicker of competitiveness. I remember feeling depressed the day after my own Wigmore debut (a more mixed success!). The phone rang: it was Marius, then at the height of his fame, and he talked about the concert in such a generous way that my blues totally vanished.
He was also incorrigible. I remember once, during my (brief) driving days, stopping at a junction. Suddenly I felt the car behind me bumping – slowly, gently, inexorably – into me. I turned around, furious, and there was Marius at the wheel. He smiled broadly, his characteristic roguish grin, and of course he was instantly forgiven. He could get away with anything! He was – well, he was Marius.
This article was published in the July 2021 Carlo Bergonzi 'Baron Knoop' issue

Micro-CT scanning technology reveals the secrets of the 1735 Carol Bergonzi 'Baron Knoop' violin. Explore all the articles in this issue . Explore all the articles in this issue

More from this issue…