Bach's Concerto for Two Violins BWV1043 has been one of the German violinist's constant companions – and is still a rich learning experience with each performance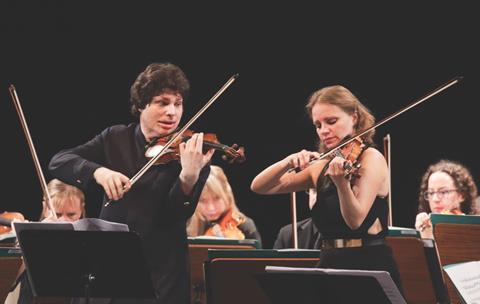 Augustin Hadelich and Julia Fischer performing the Bach 'Double' with the Academy of St Martin in the Fields in 2019 © Suxiao Yang
Discover more Featured Stories like this in The Strad Playing Hub
This article was published in the April 2020 issue of The Strad
Bach's 'Double' Violin Concerto has been with me for a very long time. I started learning the violin with the Suzuki method, and Book 4 contains the second violin part of the first movement. I studied it when I was six, and a few months later I learnt the first violin part as well. So you could say it's been one of the earliest pieces in my repertoire!
When I was growing up, the two violinists I listened to the most were David Oistrakh and Yehudi Menuhin. I was ten years old when I saw one of Bruno Monsaingeon's films involving Menuhin, which contained part of a recording of him playing the Bach 'Double' alongside Oistrakh. I was blown away – here were my two favourite violinists playing together in 1958, at the height of the Cold War, showing their friendship and mutual respect. Later I was able to see the whole performance (bit.ly/31Pa04K) and it still moves me very much whenever I watch it: such a profound political statement conveyed through music. I was also fascinated by the differences in their playing styles. By that time I had studied for a year with Lydia Dubrowskaya, who was from the Russian school, and then with Ana Chumachenco, who had taken lessons with Menuhin. Her father had studied with Leopold Auer, so you could say both of us have had training in both the Russian and the Menuhin style! I do find it amazing to see these two giants of the violin finding a level of communication that doesn't depend on language or culture. For me that's the beauty of music.
When I was 13 years old I was invited to appear on a radio programme about gifted children, which is where I met Lorin Maazel for the first time. He asked me to audition for him, so I played the Bach Chaconne and Beethoven Violin Concerto, and out of that came an invitation to perform with the Bavarian Radio Symphony Orchestra for its Easter concert. I played La Campanella by Paganini, and then he and I performed the Bach 'Double' together. I recall he wanted to take the second movement much faster than I did, so I told him that in my opinion his tempo was wrong. Of course, looking back on it I can see I was totally out of line, but in the end he agreed, and we played it at my tempo! That was the start of his time acting as my mentor; he always had inspirational ideas about fingerings, bowings, use of vibrato and all kinds of technical aspects.
I know that some of my colleagues have played the Bach 'Double' so often that they're absolutely fed up with it! That's never happened for me, as I always enjoy performing it whenever I have the chance. I've played opposite so many partners, and I've learnt so much from watching them. When I was around 19 I played the Brahms Concerto and then Maxim Vengerov performed the Mendelssohn. Then as an encore we both played the second movement of the Bach 'Double'. Standing next to him I couldn't believe the sound coming from his violin: how it could have this incredible warmth and touching sound. I learnt so much just from watching his left hand and his bowing technique, and see how he produced that sound. It was an experience that I still feel so grateful for.
I recorded the piece in 2009 with Alexander Sitkovetsky and the Academy of St Martin in the Fields. Last year I played it on tour with the ASMF and Augustin Hadelich. Again, it was an education watching him – I'd ask him, 'How can you play with this fingering? It's completely insane!' And his response would be, 'No, it's your fingering that's insane!' We both come from completely different schools, but at the same time we want the same from the music. As long as your sound is matchable to the other player, it can produce something magical.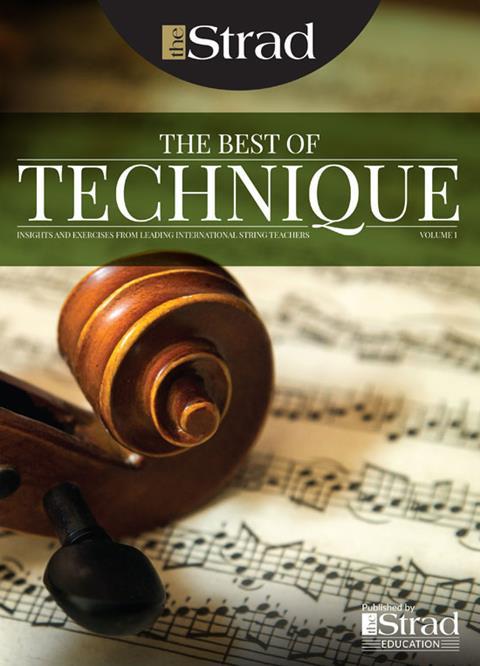 In The Best of Technique you'll discover the top playing tips of the world's leading string players and teachers. It's packed full of exercises for students, plus examples from the standard repertoire to show you how to integrate the technique into your playing.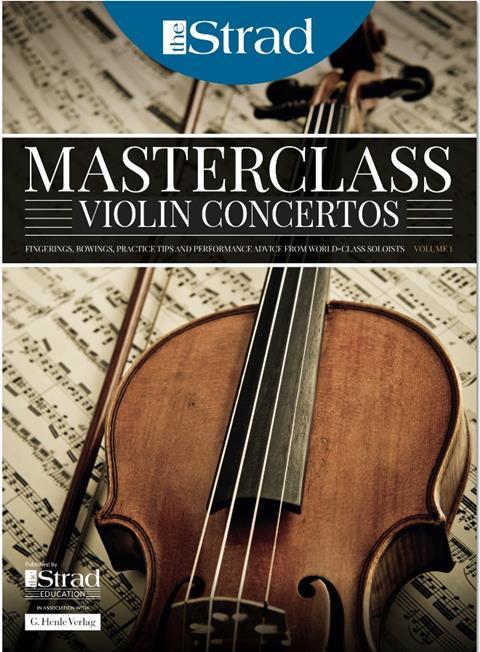 The Strad's Masterclass series brings together the finest string players with some of the greatest string works ever written. Always one of our most popular sections, Masterclass has been an invaluable aid to aspiring soloists, chamber musicians and string teachers since the 1990s.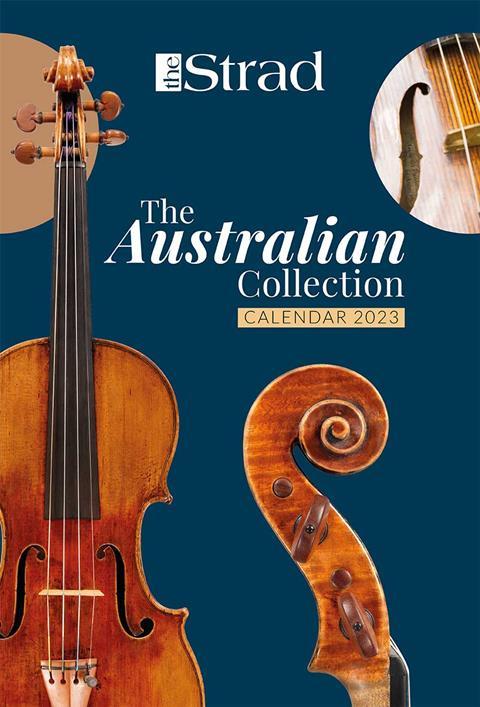 This year's calendar celebrates the top instruments played by members of the Australian Chamber Orchestra, Melbourne Symphony, Australian String Quartet and some of the country's greatest soloists.
https://www.thestrad.com/video/bach-double-violin-concerto-yehudi-menuhin-and-david-oistrakh/7419.article