For the Canadian cellist, Richard Strauss's Don Quixote is a rollercoaster ride through all the composer's Romantic works, as well as a huge physical challenge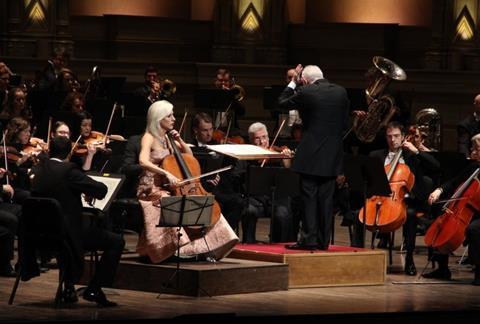 This article appeared in The Strad November 2020 issue
I was a big opera buff when I was growing up. I had a huge music collection and it was mostly all opera; I loved the stories and the dramatic arias, which I used to practise on the cello. For me it was all about the sentimentality, and I also loved Romantic works for the same reason. I was eleven years old when I first heard Strauss's Don Quixote: Pierre Fournier was performing with the Edmonton Symphony Orchestra and I fell in love with it. When I started learning it myself, it became the piece that helped me understand it was OK to be emotional about instrumental music. Before that, I was simply improving my technique – I even felt embarrassed about my emotions while I was playing! I lived more through vocal pieces than anything instrumental, and when I had a choice I'd always go for the more vocal-sounding work. Even now, I get goosebumps when I'm playing Don Quixote live on stage, and I have to tell myself, 'Focus! Focus!' as if it's wrong.
I was 22 the first time I played it in concert, when I was the principal cellist of the Calgary Philharmonic. Another piece had just been cancelled and we had a gap to fill, so the music director Mario Bernardi said, 'Listen, I know you love Strauss, so why don't we do Don Quixote? Do you know it?' So I instantly said, 'Of course!' – and then had two weeks to learn it! I've always considered it an operatic kind of piece; for instance, the sixth variation represents Don Quixote's first meeting with Dulcinea, the love of his life, and after that first performance the principal violist asked me why I'd played one of the phrases just with the second finger, eight times in a row! It was because I was thinking like a singer, as if I was singing my way up and down the string – changing fingers just seemed so pedantic!
Throughout the 45-minute piece, the cello part represents Don Quixote himself, which makes it unbelievably fun to play. I love how I get to charge at windmills in the first variation, and to die in the finale. It's also a huge, taxing, exhausting work, and you need to be aware of the places where you can lie low for a while, so you can save your energy for the big parts, otherwise there's no way you can make it all the way through. Yo-Yo Ma gave me this advice when I was preparing Shostakovich's Cello Concerto no.2, another monumental work, and it's been invaluable to me. The other trick is to make sure the audience doesn't notice!
I like working on Don Quixote with students, as it's such an expressive, visual piece. I'll always ask them what the scene looks like to them, which is an idea that not every student is familiar with – it often depends on their country of origin and the culture they've grown up with. I'll also remind them to keep asking if they're telling the story, and show them how there's a strong narrative drive behind the whole work, with each variation blending into the next. Strauss's tonality is incredible, and every note has to be rounded. I think he also piled everything into this one piece, and there are references to all his other orchestral works scattered through it. Finally, I'd always advise students to learn the entire thing – not just the parts they'll need for orchestral auditions, which happens so much.
I've played Don Quixote many times with my husband Pinchas Zukerman playing the viola part as Sancho Panza. We often perform together on stage, even though it's been pointed out to me that we seem to have different tastes in music at times. For example, I'll always lean toward the more vocal-sounding piece.
This article was published in the November 2020 Dover Quartet issue

The American ensemble on recording a new Beethoven cycle and inspiring the next generation of chamber musicians. Explore all the articles in this issue. Explore all the articles in this issue

More from this issue…