Graham Oppenheimer, Senior Chamber Music and Viola Tutor at Chetham's School of Music, explains how he managed to transfer the Manchester-based school's chamber music programme online during the coronavirus lockdown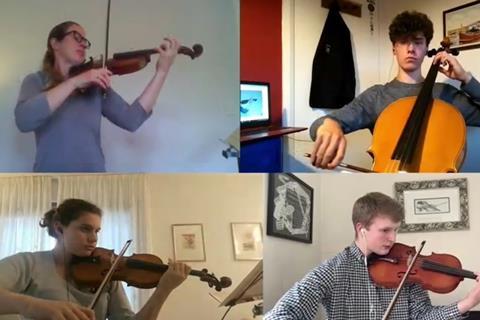 Could it be done, would it be possible to continue our chamber music programme in lockdown? By the end of March we were all at home, but back at 'virtual' school, teaching online. As Senior Chamber Music Tutor at Chetham's School of Music, I started to wonder if we could teach chamber music online to almost 100 strings students, a monumental task. If this global pandemic had taken place 20 years ago there would have been no chance, but I felt with today's technology that somehow something might be possible.
After researching various platforms on the internet, I realised that DaVinci Resolve by Blackmagic Design (a digital cinema company) might be the solution. When I heard rumours that Steven Isserlis and Joshua Bell were experimenting with something similar, I knew I was onto something.
In chamber music terms, this was the past meeting the future and I had to explain a rocket-science concept to our students in the simplest possible way. This software would be perfect for a 'layering' method to our lockdown chamber music, where the performance is built up one player at a time. Once the first player records, it was sent to the second, who then recorded while watching and listening to the video. In this way one become two, two became three, until we had a full ensemble. This gives a realistic outcome, and whilst not perfect, provided a strong educational experience of real value. Instead of relying on a click track, the students are listening and responding to each other, both essential skills for good chamber music. 'I am head of chamber music, not head of click-track!', I replied to one student asking if we could do this in an easier way.
Read Graham Oppenheimer's accompanying guide to Recording Chamber Music in Lockdown
After sending many 'how to' emails, I waited. Then something popped into my inbox which made the hairs on the back of my neck stand up. the first movement of Dvořák's 'American' Quartet, recorded by an intrepid group of 6th form students. The format was working. Bingo!
As news of this success spread, others at school began to realise the possibilities. Nick Jones, our Head of Strings, asked if I might be able to deliver our annual Side-by-Side project. Every year, we invite world class inspirational visiting artists over a long weekend, to form groups in which they play alongside the students. This time, we invited the artists into our 'virtual' space, with the idea of delivering the same project.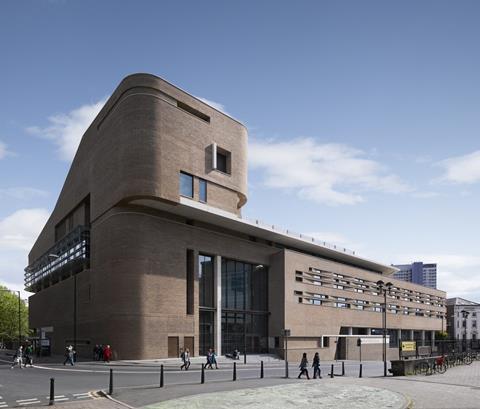 We discussed with the artists that their playing would have to be slightly adjusted. We might experiment with different seating for groups whilst teaching, but never ask an ensemble to play together from more than 100 miles away, with some in different countries. The artists would record their performance, being much clearer in their leading than normal. Conducting rests, a little bit of scroll banging, and a crystal-clear interpretation would be necessary to make this unusual journey work.
Each artist uploaded an introductory video about their chosen movement, exploring what the piece meant to them and demonstrating helpful pointers for the students. They also uploaded their performance. The students could then practise alongside and absorb before their turn came to record. After the first assembled full performances were uploaded, our artists made a second video with feedback for the students, who then in turn made a second performance video, for a final 'virtual' concert.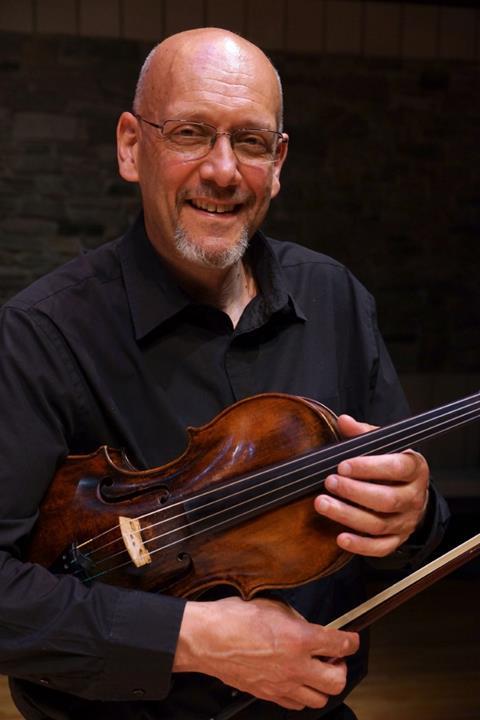 Our artistic and idealistic endeavour was constantly plagued by logistical issues - broken printers, poor Wi-Fi connections, problems uploading, and even musical disagreements between students. Thankfully, I had assigned an 'assembler' in each group, a student who had the IT skills and ability to work DaVinci Resolve following our prepared 'how-to' guide.
Our visiting artists were some of the finest chamber musicians around. Pavel Fischer (founding member Skampa Quartet and international chamber music teacher), David Waterman (Endellion Quartet), Katie Stillman (Villiers Quartet), Richard Milone (Academy of St Martin in the Fields), Emma Purslow (Alkyona Quartet), Rachel Roberts (international artist and chamber musician) and Caroline Pether (leading UK chamber musician). All our artists found the project unique, challenging and rewarding in a whole host of unexpected ways. Emma Purslow felt that 'students really rose to the challenge, and in some ways have learnt more about collaborative music making than if we had been in the room together'.
Their imaginative choices of repertoire were particularly interesting, and their inspirational playing made a huge impression on the students. For example, Pavel Fischer explained the importance of Dvořák in his homeland, whilst David Waterman talked about what it meant to play such great masterpieces for over 40 years. The student response was extraordinary. Nick Jones said that 'one student told me how he prepared by playing along to recordings and getting his family to dig out not often used instruments so that he could practise live. Another student spent two hours playing to the artists video for the pure pleasure of it.'
String players as a breed are known for their independent learning skills, but independence had taken on a whole new meaning in this unprecedented situation. Deprived of their friends, colleagues and teachers, the students had to learn many new things that would faze even a seasoned professional. However, as Katie Stillman said, 'they took it in their stride, mastering incredible skills to learn at this stage of their development'.
The impetus behind my thinking had always been 'how will this benefit the students?' Almost unanimously, they said that this approach distilled their concentration, listening and watching skills. One felt 'you have to know your part maybe a little bit better than normal, and really listen to what's going on'. The theme emerging was that they were all inspired to practise more, and I for one cannot wait to hear the results when we are able to resume 'normal' chamber music again.
It has been a privilege to see students so enthusiastic about continuing their chamber music during this time. We are now developing a programme for our youngest players, where each group is paired with an 'assembler' from the older groups, creating a full circle and showing that as ever, chamber music can continue to connect people, even when the world is holding its breath.
See below for videos of the online chamber music performances, along with the original 'play-with' videos from the visiting artists.


Visiting Artist Katie Stillman with Chetham's students plays the first movement of Haydn's 'Sunrise' Quartet
'Play-With' video, in which Visiting Artist Katie Stillman plays the first violin part alone in the first movement of Haydn's 'Sunrise' Quartet
Visiting Artist Richard Milone with Chetham's students plays the Canzonetta from Mendelssohn's Op 12 Quartet
'Play-With' video, in which Visiting Artist Richard Milone plays the first violin part alone in the Canzonetta from Mendelssohn's Op 12 Quartet
'Play-With' video, in which Visiting Artist Pavel Fischer plays the first violin part alone in the first movement of Dvořák's 'American' Quartet
Chetham's is the largest specialist music school in the UK. A large state-of-the-art building opened in 2012 to provide acoustically designed practice rooms, performance spaces and rehearsal rooms. Our city centre site is home, as well as school, to over two thirds of its 300 students, aged 8-18. An unparalleled programme of education and performance attracts students from across the world, making it a truly international community.