The fellows will travel to London on a fully funded trip to work with the orchestra for ten days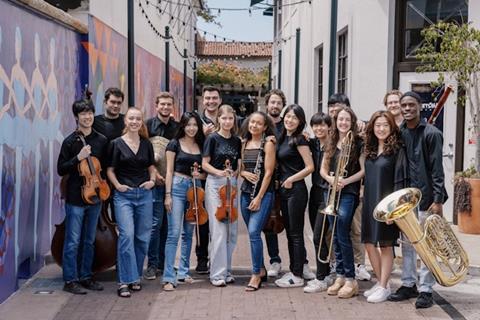 Music Academy, an American summer school and festival specifically tailored for young and gifted classical musicians has selected 16 young musicians, including five string players, for career advancing mentorships and over $45,000 in prizes.
The winners were announced at the academy's 75th Anniversary Summer School and Festival in Santa Barbara, California, US, which took place from 13 June to 6 August. The prizes were for its 2022 Music Academy/London Symphony Orchestra (LSO) Keston MAX programme; solo piano, duo and song competitions; and the Fast Pitch awards.
The 2022 Keston MAX fellows are:
Kenneth Chauby - trumpet
Nicholas Gallitano - viola
Gene Hotta - viola
Orion Miller - double bass
Katelyn Poetker - clarinet
Gracie Potter - trombone
Matthew A. West - percussion
Melody Yuan - violin
Hanna Zhdan - violin
The musicians chosen for the Keston MAX programme were selected by LSO members Sarah Quinn, Rebecca Gilliver, Daniel Jemison, Angela Barnes, and Neil Percy who worked with the musicians over the course of the summer festival. All nine musicians will receive a $1,500 award, travel, housing and meals as they spend ten days working in London, UK, with the LSO for three concerts this November.
Based in California, US, Music Academy was founded in 1947 offering financial assistance to young, gifted musicians. They run a Summer School and Festival for classical musicians ages 18 to 34. The Academy also affords the young artists the possibility to collaborate with orchestras in mentorship programmes. Notable musicians who have worked with the Academy during its life including Gregor Piatigorsky who served on the faculty from 1950-53 and taught the students there until 1975.