Fenella Humphreys introduces Adrian Sutton's new violin concerto, to be premiered on Wednesday 28 June 2023 at the Queen Elizabeth Hall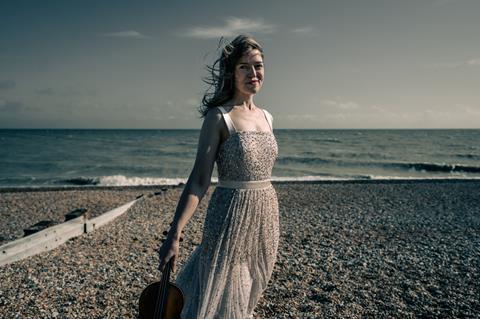 Discover more Featured Stories like this in The Strad Playing Hub
10 November 2022: 'Getting going on the 15-min piece for you and orch today…'
I'm not going to lie, when I got this WhatsApp from composer Adrian Sutton I may have had a little cry. One of my favourite collaborators and people, he had been talking about writing me a violin concerto since we first met almost ten years ago. As a violinist himself, he'd always had thoughts of writing a concerto. I kept prodding him about it, but for all sorts of reasons it never quite got more than talking - things always got in the way.
Then in the autumn as he came to terms with a devastating diagnosis, his approach was to work and create. At first he decided a full-on concerto would just be too much to write in the midst of twelve sessions of chemo, so it would just be a short concertante work, but then the music had other ideas. In the end it has become a full-blown concerto which I will perform on 28 June with the RPO conducted by Michael Seal.
It was ten years ago that I first heard Adrian's music. I was in the middle of planning my first ever commission, asking six composers to write partner works to Bach's Sonatas and Partitas for solo violin which would become my Bach to the Future albums. I had a long list of composers I knew would write something brilliant but I was after something a bit different. A cellist I worked with said 'you should go and listen to Adrian Sutton'. I knew his name from his National Theatre scores like War Horse, Coram Boy and The Curious Incident of the Dog in the Night, but not his music. I went home, sat down at my laptop, and the first track I saw was Spring Masque, a duo for violin and viola. Within the first bar I knew I needed to play it, and that I had to commission Adrian. It was like distilled sunlight. The lightness of touch, the way the instruments and music danced, and the pure joy it brought was like nothing else.
So, I crossed my fingers and sent an email to him out of the blue (probably gushing quite a lot!) and thought I probably wouldn't get a response. Except I did. Adrian wrote straight back with the music for Spring Masque, saying he'd love to write a piece to partner with the Bach. It was the beginning of one of the loveliest collaborations and friendships imaginable.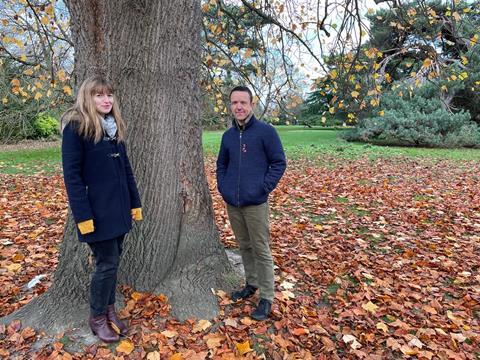 The first commission became a solo work - 'Arpeggiare Variations' - to partner with Bach's B minor Partita. Matching the right composer to partner to each Bach Sonata/Partita had been a really interesting jigsaw puzzle. The B minor Partita's set of dances has that same ease of rhythm and touch that I'd heard in Adrian's Spring Masque. His understanding of the geography of the instrument means he can stretch me but everything always fits under the fingers. And the depth and range of emotion flowing through is something I've come to expect and love in Adrian's writing. The icing on the cake was the recording winning a BBC Music Magazine Award - Adrian there as my emotional-support-plus-one.
Adrian then composed a string trio commissioned by Presteigne Festival for my chamber ensemble Perpetuo, a brilliant work Sap and Sinews for violin, accordion, double bass and percussion, and he then joined 15 other composers in writing a new variation on Paganini's 24th Caprice for another album I recorded. Every time we work together it's a joy. I know the music will be wonderful, the writing will bring out the best qualities in the violin and my playing, and it'll be an excuse to have lots of long conversations with one of my favourite people.
Our journeys with these commissions have taken us to all sorts of places - Snape Maltings for a residency together with Sally Beamish for the Bach commissions (we still both have egg cups Sally gave us), Orkney for the premieres at St. Magnus Festival (replete with late night whisky drinking!), not being able to see his smile behind a mask at my first post-lockdown live audience for the Sap & Sinews premiere, Presteigne Festival for the string trio where we found ourselves planet-gazing with some random man on the street who had a telescope… Adrian is always there offering moral support and smiles when I've been stressing out over a tonne of notes.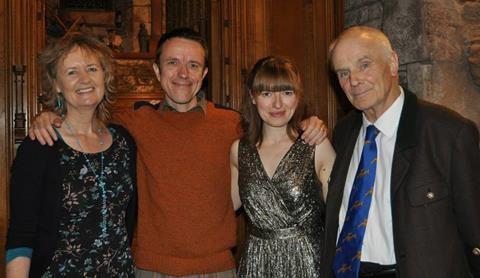 In the autumn, Adrian shared the news of his diagnosis writing an article 'Don't Waste Time', in the Guardian. I can't describe the emotions when he told me he was finally writing the concerto he'd been promising pretty much ever since we first met. The situation is heart-breaking, but the music is astonishing.
The concerto is a gull's-eye view of the vast ocean, feeling as close to flying as seems possible on a violin. Its three movements are through-composed into one journey, inspired by the images in Richard Bach's novel Jonathan Livingston Seagull, ending in a final movement of triumphant assertion of life-force and energy. The movements are titled 'Thermals', 'Far Cliffs' and 'Life Force', and the beautifully crafted music is full of virtuosity, emotion, colour and sublime line.
Fenella Humphreys joins the RPO, conductor Michael Seal and narrator Zeb Soanes for Seize the Day: A Celebration of Adrian Sutton on Wednesday 28 June 2023, 19:30 at Queen Elizabeth Hall.
Fenella and Adrian appear in an interview on Radio's 4 Today Programme on 27 June 2023. Listen here from 2:53:00.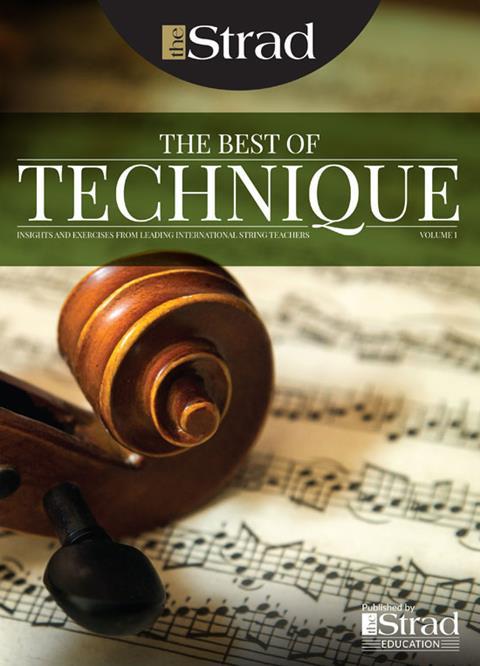 In The Best of Technique you'll discover the top playing tips of the world's leading string players and teachers. It's packed full of exercises for students, plus examples from the standard repertoire to show you how to integrate the technique into your playing.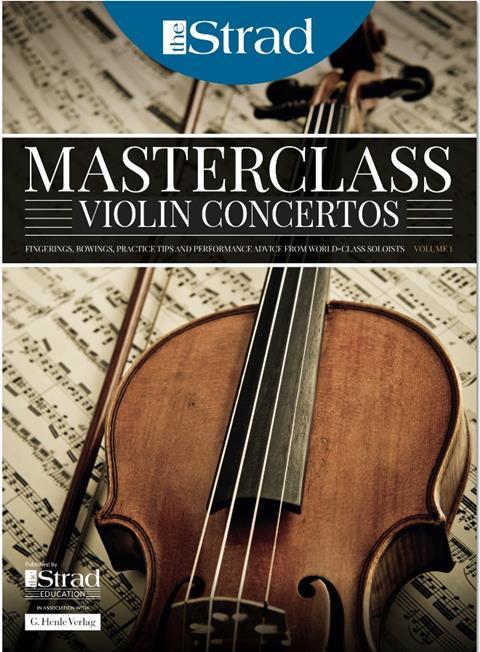 The Strad's Masterclass series brings together the finest string players with some of the greatest string works ever written. Always one of our most popular sections, Masterclass has been an invaluable aid to aspiring soloists, chamber musicians and string teachers since the 1990s.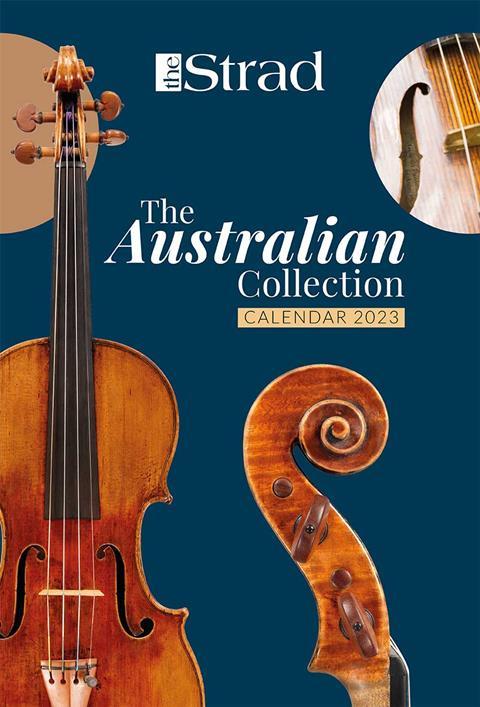 This year's calendar celebrates the top instruments played by members of the Australian Chamber Orchestra, Melbourne Symphony, Australian String Quartet and some of the country's greatest soloists.