The violinist shares how using a combination of acoustics, improvisation and electronics to the themes of synchronicity and cycles provided her with the tools to create music for the podcast 28ish Days Later, helping break taboos surrounding discussions of the female menstrual cycle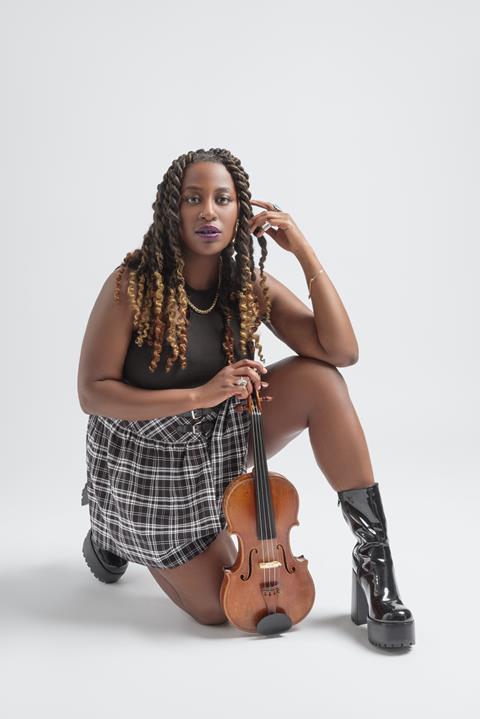 Discover more Featured Stories like this in The Strad Playing Hub
Life is all about cycles. Recurring patterns, seemingly random, that stimulate and influence our growth and experiences. From the changing of the seasons to our own respective routines and habits, what appear as unpredictable occurrences essentially are predictable patterns and processes, in a constant state of replay.
I connected with this concept back in Autumn 2021 when I was approached by BBC Sounds and BBC Radio 4, to compose a soundtrack for the series 28ish Days Later. The 28-episode podcast (broadcast March 2022) explores the female menstrual cycle, and shines a much needed spotlight on the topic, seeking to answer the question women all around the world ask: 'What is going on in my body, and why don't I know about it?'
I embraced this commission as an opportunity to help break the taboo and foster understanding about such a vital and natural part of life. I also couldn't help but notice the profound connection between producing music through looping/layering and the cyclical nature of periods; and with this somewhat 'random' event of synchronicity, I knew it was a project I needed to be involved in.
Compositionally I've come from a live looping/ improvisational background. Over the lockdown I transferred these skills to the studio and started recording and producing. I learnt how to mix strings through a combination of automation, delay FX and plugins, letting my years of experience performing as an orchestral and chamber musician guide me.
I was asked to compose a mix of incidental tracks, pieces that characterised a particular hormone or body part, and a signature theme tune used in every episode. The soundtrack needed to act as a sonic backdrop, supporting the powerful, intimate, and sometimes painful topics explored in the series. Although approached thematically, I was granted free artistic reign and could musically interpret the different themes in my own way.
Inspired by the works of composers such as Max Richter, Steve Reich, Hindemith and Purcell, I settled on chamber music being the overarching genre for this body of work. Originally, this style of classical music was composed for small groups of instruments that could fit into a room or 'chamber'. The performances would often be inside someone's home, perhaps between family members, and with usually one performer to a part. I felt that these private and intimate characteristics of the genre complemented the mood, tone, and intention of the series perfectly.
The idea to write solely for violin (as either a quartet or larger string ensemble), and not include cello, viola or double bass was a means for me to explore an alternative compositional approach, providing an opportunity to develop the parameters of chamber music, and unearth new ways to write for chamber ensembles. It turned out be a very positive experiment, granting me the chance to play with voicings and placements to imitate a traditional string quartet (as heard in Sarabande for Four and Kammermusik No.1) as well as mix violin with voice and unexpected instruments like a Moog One analogue synth, as heard in JOY and Into the Deep.
A Soft Space (written to accompany the gentler moments in the series and create a place for the audience to listen and empathise) is an example of music personifying feelings and emotions. To create the sensation of closeness and warmth, I decided to hum and sing, incorporating long delays and increasing the feedback so that all the parts blended seamlessly together. This let me develop the harmonies and explore the interplay between classical and jazz harmony. With this, the Gregorian chant/Bach chorale inspired acapella vocal quartet, ends on a satisfyingly juicy, sustained D-flat major 7th chord in second inversion.
What Life Gifts (the theme music and opening track on the album) was inspired by childhood memories hearing the news theme tune come on TV at 6 o'clock every evening. Scored for large string ensemble, it starts with a simple harmonic motif, awash with delay effects creating the 6 against 4 polyrhythm underpinning the entire track. As it evolves, the supporting parts dissolve into an accented, shimmering tremolo pattern that changes the rhythm to 6 against 4 against 16, creating a rush of energy.
Having spent my formative years studying classical violin, my interest in delay pedals started after graduating from conservatoire. On discovering that I could use this as a rhythmic tool, incorporating delay became the driving force in my compositions that didn't include percussion or typical bass instruments. This use of delay provides a constant beat or pulse hidden deep with the musical layers, and is employed throughout the entire album. Born New (written to emulate the sound of the womb stretching and contracting) features a heartbeat rhythm created by mixing vocal noises and sounds with delay. I use this technique again in Dancing in the Light and Wanderer, which all start from a looped pizzicato line. In Flutters and Wanderer (both brisk in tempo), I used a measured delay, meaning that the pizzicato line bounces back and forth, creating the impression that it is played by two or more players.
Combining classical strings with electronic strings (my approach is to connect a contact mic/pick up to an acoustic violin and patch in delay/reverb pedals) is another modern writing technique that I've developed over the years, letting me produce immersive and mesmerising sound worlds. In Practice Makes Patience I use a blend of acoustic/electric strings, adding the extended technique 'sul pont' (meaning to play on the bridge) into the mix to create a captivating, hazy wash of sound with the purpose of transporting the listener to a different realm.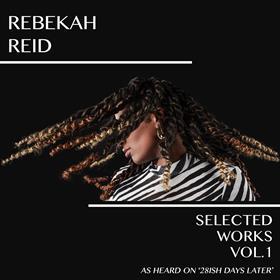 For me this album has ended up being more than just a soundtrack for a podcast. It is a sound healing musical offering, with the intention of grounding the listener, taking them to a place of calm to facilitate exploring internal emotions. Personally, this project is a great example of how music, art and creativity can act as powerful tools for education and awareness.
Rebekah Reid's album Selected Works Vol.1 is out now. Click here to listen.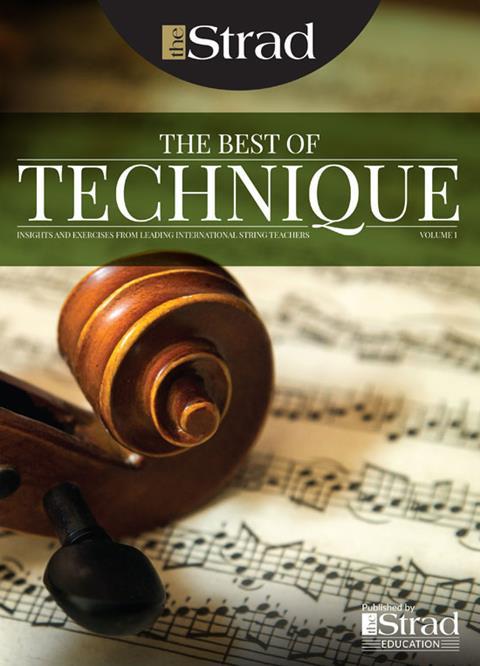 In The Best of Technique you'll discover the top playing tips of the world's leading string players and teachers. It's packed full of exercises for students, plus examples from the standard repertoire to show you how to integrate the technique into your playing.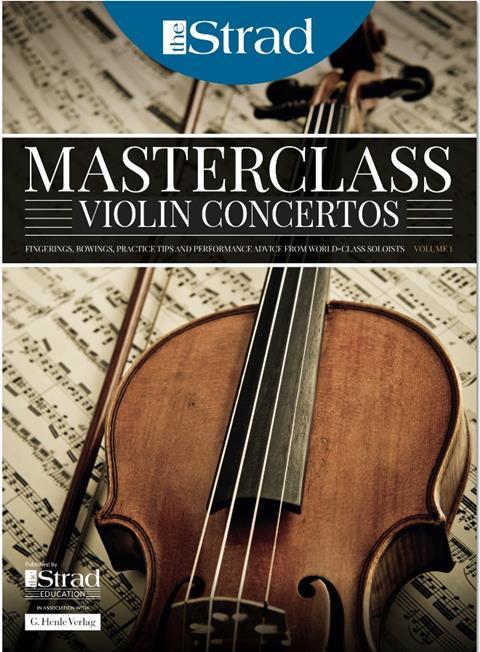 The Strad's Masterclass series brings together the finest string players with some of the greatest string works ever written. Always one of our most popular sections, Masterclass has been an invaluable aid to aspiring soloists, chamber musicians and string teachers since the 1990s.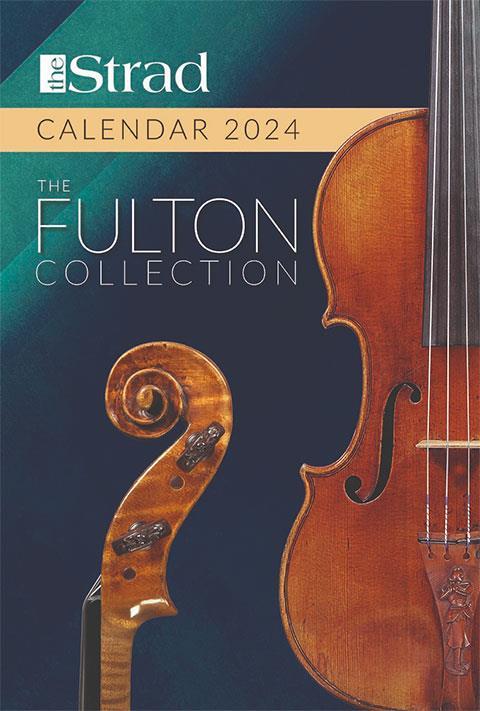 American collector David L. Fulton amassed one of the 20th century's finest collections of stringed instruments. This year's calendar pays tribute to some of these priceless treasures, including Yehudi Menuhin's celebrated 'Lord Wilton' Guarneri, the Carlo Bergonzi once played by Fritz Kreisler, and four instruments by Antonio Stradivari.