The Georgian violinist recalls memories of a pop superstar and clicking with a superstar conductor and orchestra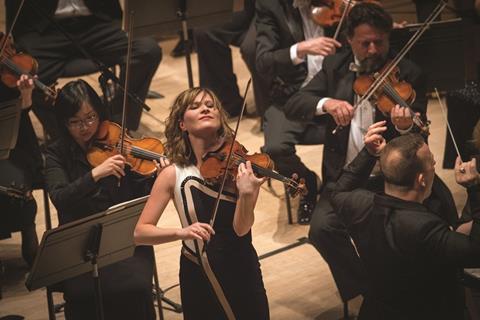 The following is published as part of a larger 'Life Lessons' interview with Lisa Batiashvili in The Strad's February 2018 issue. Click here to subscribe and login. Alternatively, download now on desktop computer or via the The Strad App, or buy the print edition
In 1997, I saw Michael Jackson's HIStory tour live in Munich. It was unlike anything else I'd ever experienced – hypnotising 70,000 people like that requires a stage presence that very few artists possess, and he seemed so ahead of his time. His energy and the physical movements he made were always there to serve the music – the music was always the most important thing.
The combination of conductor Yannick Nézet-Séguin and the Chamber Orchestra of Europe has a similar energy, like a puzzle with pieces that fit perfectly together. I'd performed with Yannick and the orchestra separately, but I'll never forget the first time we all came together, to play the Beethoven Violin Concerto in 2012. With the COE there is no sense at all that people are just doing their job, and Yannick seems to understand them better than anyone.
That was something I felt more than ever when I was making the Prokofiev disc for Deutsche Grammophon with him and the orchestra last year: I'd known since that Beethoven concert that I wanted us all to record something together, but their schedules were so busy that it was half a decade until we did!
To read the full interview with Lisa Batiashvili in The Strad's February 2018 issue. Click here to subscribe and login. Alternatively, download now on desktop computer or via the The Strad App, or buy the print edition