Tully Potter shares his insights into the late violinist's distinctive personality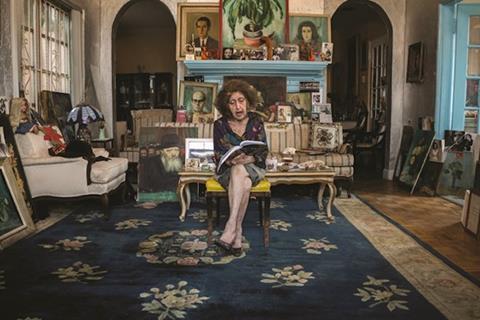 The following is an extract from The Strad's September 2020 issue in which Tully Potter surveys Ida Haendel's life and career. To read in full, click here to subscribe and login. The September 2020 digital magazine and print edition are on sale now.
There was no Haendel Trio or Quartet. Nor was Ida Haendel a natural collaborator: she never played the Beethoven 'Triple', and rarely blew the dust off her copies of the Bach or Brahms 'Doubles', although she enjoyed playing Mozart's Sinfonia concertante with her pupil David Garrett. She liked working with accompanists rather than pianists of her own stature, but late in life was sometimes partnered by Ronald Turini or Vladimir Ashkenazy. Favoured sonatas were one by Mozart, three by Beethoven, two by Brahms, the Franck, Bartók's Second and Enescu's Third. She often performed Bach's Chaconne and more rarely his G minor Sonata. She liked Baroque transcriptions, Sarasate's Zigeunerweisen, Szymanowski's Mythes, Chausson's Poème, Bartók's Rhapsody no.1, Ravel's Tzigane and Stravinsky's Divertimento.
Deprived of a normal development – 'I was never a child!' she says in Paul Cohen's 2004 documentary – and dominated by her father, she never established a regular relationship with a man, although she admitted to a crush on the conductor Sergiu Celibidache. In 1952 she moved to Montreal: it seemed strange to cut herself off from the one audience for whom she was a household name. 'I was brought up in Britain and regard myself as British,' she later told a UK journalist, 'but they really have no regard for you if you live here.' She retained a London apartment and never took root in North America, despite appearing there from 1946. She was much better loved in Israel, which she first visited in 1947 when it was still Palestine. She was always welcomed in the Netherlands and had a good reputation across much of Europe. From 1957 she visited Prague, making some of her best recordings there.
Read: Ida Haendel: Grande dame of the violin
Read: Violinist Ida Haendel has died
Watch: Documentary about Ida Haendel
Watch: Ida Haendel plays informally in 2009
Perhaps in compensation for her lost childhood, the diminutive Haendel often dressed outrageously, appearing on the concert platform in girlish frills and stiletto heels long after such garb was commonplace; and in the late 1960s she suddenly took five years off her age, forgetting what a nonsense it made of her early years and how much evidence there was for her true birthdate. It had an effect precisely opposite to that which she intended, making her age an issue with the media.
This article was published in the September 2020 Nicola Benedetti issue

The British violinist on launching her mass education project for string players of all ages. Explore all the articles in this issue.

More from this issue…