Although her professional career lasted just twelve years, the British musician became a legend in her own lifetime. Julian Haylock assesses her style and recorded legacy in this feature from June 2016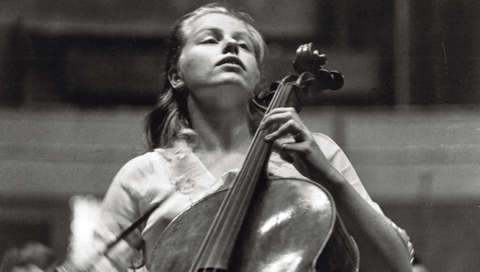 Discover more Featured Stories like this in The Strad Playing Hub
Read more premium content for subscribers here
'I could see her remarkable gift on the very first day,' recalled Jacqueline du Pré 's principal teacher William Pleeth in 1967, 'and as the next few lessons unfolded, one could see that one had endlessness and that everything was possible.' This moving tribute by the man du Pré affectionately referred to as her 'cello daddy' captures the sense of wonder generated by this iconic player.
Even the most prodigiously gifted of her contemporaries – including violinists Itzhak Perlman and Pinchas Zukerman and pianist–conductor Daniel Barenboim (whom she married in 1967) – spoke in awe of her natural flair. Tragically, during the early 1970s she began to suffer numbness in her fingers so profound that at times she could not feel the strings with her left hand or sense the weight of the bow with her right. Multiple sclerosis was diagnosed and in 1973, following a professional career of only twelve years, she was forced to retire at the age of just 28.
Pedagogical Background
Du Pré's exceptional talent was nurtured from an early age. Her pianist–composer mother Iris introduced her to a full-size instrument at the age of four and within a year she was attending the London Violoncello School with Alison Dalrymple. Although she was never especially keen on practice, such was her ability that just five years later she was brought to the attention of conductor–cellist John Barbirolli and violist Lionel Tertis, who, having been bowled over by what they heard, had no hesitation in recommending her for a Suggia Gift (a scholarship for young cellists named after the distinguished Portuguese cellist Guilhermina Suggia). This enabled du Pré to fund private lessons with William Pleeth, with whom she studied for seven years and described as 'an extraordinary teacher, who knew exactly how to guide someone or correct an error with kindness and understanding'.
du Pré believed it was her responsibility to reveal to an audience the composer's inner soul
Following the example of his own mentor Julius Klengel, Pleeth allowed du Pré's burgeoning musical insights to blossom naturally, though her mercurial personality was quite different from his own. She had a tricky adolescence and it was Pleeth's sensitive handling of the situation that prevented her from going off the rails. Meanwhile her playing went from strength to strength, including her TV debut in 1959 aged 14, playing the Lalo Concerto. The following year she won the Queen's Prize – chair of the panel Yehudi Menuhin promptly invited her to play piano trios with him and his pianist sister, Hephzibah – and attended a series of masterclasses with Pablo Casals.

Having made her official professional debut in March 1961 with a dazzling recital at London's Wigmore Hall, she also made her Proms debut in August 1962 with Malcolm Sargent, playing the work with which her name would become indelibly associated: the Elgar Concerto. Shortly afterwards she spent six months studying with Paul Tortelier at the Paris Conservatoire, and her impeccable cello education was rounded off in 1966 when she went to study with Mstislav Rostropovich in Moscow, by which time she was already a renowned soloist in her own right.
Recommended Recordings
Beethoven Piano Trios
WARNER CLASSICS 3507982 (2 CDS)

Beethoven Cello
Sonatas nos.1–5 etc.
WARNER CLASSICS 5862422 (2 CDS)

Elgar Cello Concerto
WARNER CLASSICS 2564607600

Haydn/Boccherini
cello concertos
WARNER CLASSICS 2564640415

Schumann Cello Concerto
AUDITE 95622

Brahms/Franck/ Chopin cello sonatas
WARNER CLASSICS 5862332 (2 CDS)

The Early BBC Recordings
WARNER CLASSICS 5862362 (2 CDS)

DVDs
Jacqueline du Pré: In Portrait
CHRISTOPHER NUPEN FILMS/ A14CND
The Trout
CHRISTOPHER NUPEN FILMS/ A13CND
Technique and interpretative style
Du Pré's captivating presence and larger-than-life musical personality made her a natural exponent of the concerto repertoire. Her ability to weave a compelling emotional narrative through the classics of the 19th-century Romantic era helped bring then-neglected scores such as the Schumann and Lalo concertos into the performing mainstream. Like her former mentor Paul Tortelier, she believed that music was above all about feelings and that it was her responsibility to reveal to an audience the composer's inner soul. As a result she could sound hemmed-in on occasion by music that sits on a knife-edge between structural absolutism and expressive power, such as the sonatas of Beethoven and Brahms. When working alongside players of equal stature, she was also a fine chamber music exponent. For du Pré, technique was a facilitator rather than an end in itself. Close inspection of filmed performances reveals a player blessed with exceptional right- and left-hand coordination, making continual microadjustments of bow angle, weight and pressure to enhance the music's expressive profile.
Sound
'She had a capacity to imagine sound such as I never met in any other musician,' Barenboim reflected in later life. 'She did not know what it was to have technical difficulties or what it meant to play safe.' Du Pré's tone was unveiled and direct yet infinitely varied, as though she were revealing an instrument's natural colours in pristine condition. She played with the same clarity and openness throughout the range, enhancing the lower register with a captivating litheness and immediacy, as though a sonic veil had been lifted.
Strengths
More than any other player of her generation, du Pré imparted to the cello a sense of interpretative fantasy and bracing technical freedom invariably associated with the violin. Pieces she had played hundreds of times would spring to life as if she were discovering its special qualities for the first time. At her finest she created the impression she was improvising each work as she went along. She embraced her audiences with an emotional vibrancy and generosity that made them feel a vital part of the re-creative process.
Weaknesses
If a surfeit of musical instinct and spontaneity can be considered a weakness, then du Pré had a tendency on occasion to focus on short-term expressive intensity at the expense of long-term structural imperatives.
She played as though she were revealing an instrument's natural colours in pristine condition
Instruments
From 1961 du Pré played a bold-voiced 1673 Stradivari cello (later owned by Lynn Harrell and Nina Kotova). Keen to find an instrument with a mellower sound, in 1964 she acquired the 1712 'Davidov' Stradivari, courtesy of her godmother Ismena Holland. This greatly enhanced the range of colours she commanded, as can be savoured on her classic 1965 recording of the Elgar Concerto. However, the 'Davidov' didn't take kindly to her punishing schedule and constant changes in air temperature and pressure, so in 1967 du Pré borrowed (and ultimately bought) a Francesco Gofriller from string expert Charles Beare, which provided her with a more full-throated projection. Her final instrument was a 1970 Sergio Peresson, purchased for her by Barenboim, which she affectionately described as 'very healthy and strong as a tank'. Du Pré preferred heavy bows, and when her trusty John Dodd was damaged irreparably in a freak accident involving a car door, she switched to a Louis Panormo, which became her natural bow of choice.
Repertoire and recording
Du Pré's career was cut tragically short before she had time to develop beyond an initial period of international acclaim. She started out recording a comparatively restrained collection of miniatures for the BBC in the early 1960s, including works by Falla, Fauré and Paradis, after which EMI (now Warner Classics) snapped her up and was instantly rewarded with two classics of du Pré's discography: the Delius Concerto (with Sargent, coupled with Songs of Farewell and A Song before Sunrise) and the Elgar (with Barbirolli, coupled with Janet Baker's glowing account of Sea Pictures). These immediately established du Pré's rare ability to recreate in the studio the same sense of emotional imperativeness that informed her live performances.

Although she subsequently went on to work with a number of notable conductors, and in 1968 even stepped outside her comfort zone by premiering Romanza by Alexander Goehr (which was written especially for her), the remainder of du Pré's official commercial discography is dominated by outstanding musical partnerships with her husband Daniel Barenboim, whether as conductor (Haydn, Dvořák, Boccherini, Saint-Saëns, Bruch, Schumann), accompanist (Beethoven, Chopin, Brahms, Franck) or as a chamber music partner with Pinchas Zukerman in the piano trios of Beethoven and Tchaikovsky.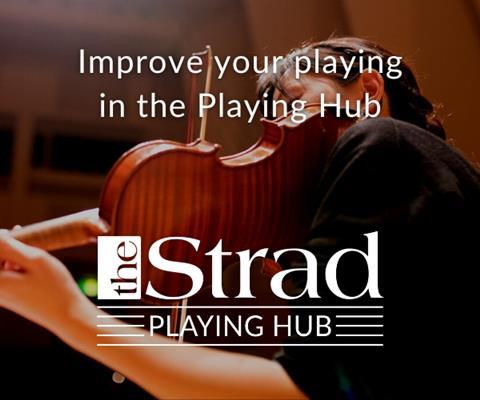 Nupen and du Pré: Golden girl
1

2

Currently reading

Great Cellists: Jacqueline du Pré

3