Jennifer Pike will play Vaughan Williams's masterpiece at Shirehampton Public Hall, where its world premiere took place 100 years ago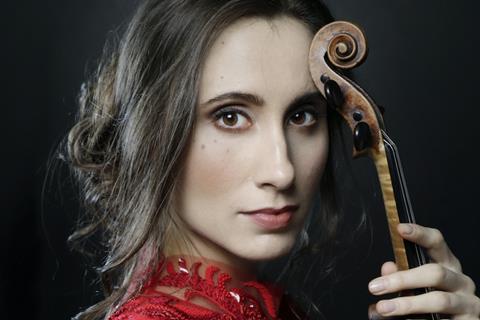 A free, live-broadcast performance of Ralph Vaughan Williams's The Lark Ascending will take place this December to celebrate the centenary of the work's world premiere.
100 years ago, the first ever performance of Williams' The Lark Ascending took place at Shirehampton Public Hall. At 7.30pm, on Tuesday 15 December 2020 it will be performed there once again by violinist Jennifer Pike, Bristol Ensemble and Exultate Singers, as part of a shortened version of the original 1920 programme, which will also feature Williams' Fantasia on Christmas Carols, Bach's Concerto for Two Violins and Hubert Parry's Jerusalem.
Read: Jennifer Pike on getting to the heart of The Lark Ascending
Watch: Dame Diana Rigg presents Vaughan Williams's The Lark Ascending
The concert will be free to watch online via Bristol Beacon's (formerly Colston Hall) website.
To watch, visit www.bristolbeacon.org/lark-100. Donations to support the cost of the event are welcome.