The Japanese-American cellist shares how he uses music and metaphor to explore the stories of immigrants and first-generation Americans, via his project Unaccompanied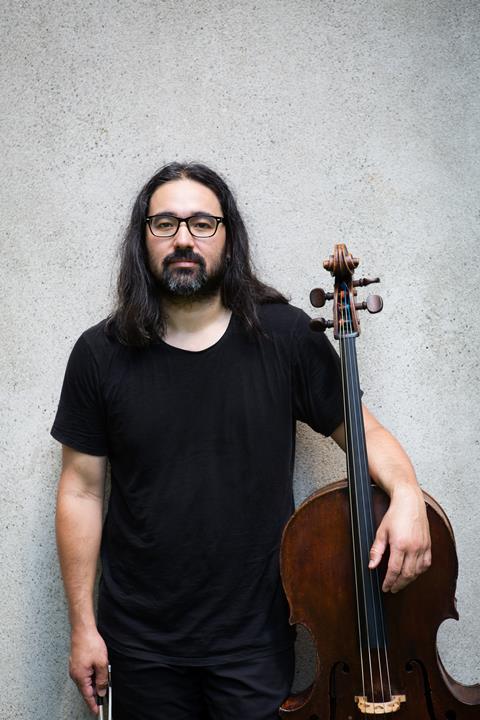 Discover more Featured Stories like this in The Strad Playing Hub
Being a mixed-race, first-generation American, throughout my small-town midwestern childhood I grappled with the experiences of a split-screen sort of treatment, all depending on whether I was in public with the white, or non-white members of my family. You learn early to pick up on how someone else views you… as white or otherwise. Regardless of how you view yourself, you get an incredible window into what privilege does (and doesn't) look like. These bifurcated experiences continued into adulthood as I moved to Boston, made a career as a classical musician, and ultimately married and made a family with a white woman. And still, sometimes I move through society, accepted and respected as an artist, while at other points (like when I'm not with my wife and daughter) I have experiences of being disparaged, viewed as a threat, abused by authorities, threatened, even experiencing violence.
Sometimes I move through society, accepted and respected as an artist, while at other points I have experiences of being disparaged
With my personal story as a backdrop, the wave of hostility toward immigrants and refugees since the 2016 presidential election has weighed heavily on me. How can we treat each other so differently? And in our polarised society, with so many obstacles to meaningful discourse, how can we even start a conversation about how to recognise our common humanity? It has been so difficult to hear of the public rhetoric used to demonise and marginalise people, but then to watch it play out with the terrible rise in hate crimes became too painful to sit on the sidelines.
How? With music and metaphor.
In 2019, Yo-Yo Ma gave a performance of Bach's Solo Cello Suites at the US/Mexico border to protest the 'wall.' His intent was to send a message of bridge building, but what made a lasting impression on me is the humanity and courage of the unaccompanied, vulnerable cello in a place where many brave, powerless, and unaccompanied souls have passed, and yet I began to wonder if Yo-Yo missed an opportunity. Perhaps, if applied with purpose, the song of a single cello could give voice to some of those stories?
My project, called Unaccompanied, will present a range of personal stories of immigration and American-ness, composed by eight immigrant and first-generation Americans, and performed by myself on solo cello, alone on an empty stage. Each newly commissioned piece will be five to eight minutes in length, and allow each composer to draw from their diverse identities and experiences to answer the question, 'What does YOUR American-ness sound like?' The works will then be put together into an evening-length performance to spotlight each composer's work and story, while also exploring the commonalities in the immigrant experience.
The composers and works featured in this initial phase of the project are:
Kenji Bunch - Ghost Mine
José-Luis Hurtado - Luminous
Kareem Roustom - Breviary
James Diaz - this is not America, part 2
Earl Maneein - The Wandering
Milad Yousufi - Anchorage
Frank Duarte - Unaccompanied
Shaw Pong Liu - Patch Work
This Unaccompanied project will be ongoing, with works being added for dates in future cities.
This project could function as 'just a concert,' but wherever possible, the performance should be centred in a short residency to support meaningful community engagement - to bring together conversations on what we have brought to this country, why we travel in the first place, and how American culture has met our contributions.
A free performance of Unaccompanied will be held on 22 October at Boston's Pao Arts Center