Violinist Georgina MacDonell Finlayson outlines the ways the UK-based ensemble Vulva Voce are stepping up to combat carbon emissions, and compares the cost of train travel with the more conventional method of touring, flying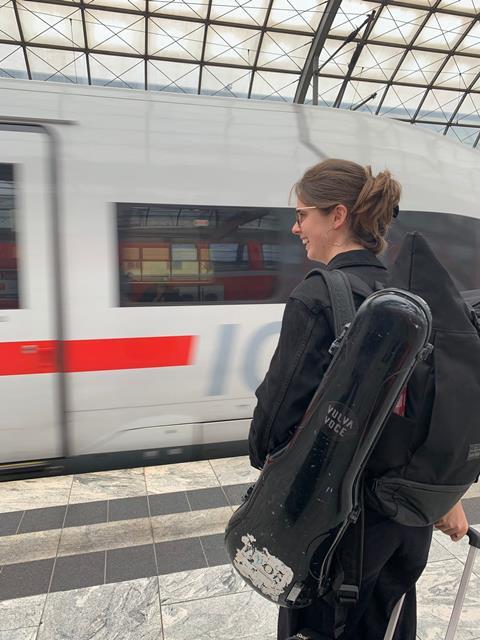 Discover more Featured Stories like this in The Strad Playing Hub
There's something quite humbling about travelling across Europe by land. Through changing landscapes and languages, you gain a sense of perspective that is lost when whizzing about in the clouds.
In August 2023, my string quartet, Vulva Voce, embarked on a sustainable international tour to three European cities - Stockholm, Copenhagen and Berlin. With the world in the middle of a climate emergency, the classical music industry, like many sectors, must reckon with its hugely carbon-emitting practices of international touring. Confronted with this opportunity to plan our own international tour, we decided to try out doing things a little differently - to take the train.
We are hugely grateful to the sponsorship we received from the Royal Northern College of Music (RNCM) to cover part of this tour. Thanks to their support, three of us were able to do this tour entirely by land travel - out from Manchester to Stockholm, back down to Copenhagen and Berlin, before returning to London (in just a day!) and then home to Manchester. Happily, we found ourselves rolling back to the UK on exactly the same day the UK's air traffic control systems decided to shut down. Our fourth member, already in Sweden for existing work, joined us there, and then made her own travel arrangements post-tour from Berlin, which were self-funded.
Although there were long and tiring days, many hours spent on trains, and several stressful tight connections (we recommend factoring in slightly longer connection times!), the experience was in fact very grounding (no pun intended). Once on the train, it's one fixed journey to the next destination. Two hours, four hours, six hours… our activities included reading, sleeping, a Vulva Voce business meeting, sharing newly learnt facts from Sapiens: A Brief History of Humankind, social media management, watching hazy Belgium transform into the pine forests of Sweden, or getting academic and pondering the origins of the word 'journey'. Miraculously, we didn't miss a single connection. In fact, our travel days became welcome reflection and 'down' time amid the pressures of performing, promoting and organising all our own concerts.
Of course, it's easy to Romanticise train travel, and we won't pretend it was all easy start to finish - the mad dashes across stations with instruments and heavy luggage, trains disappearing off boards, and reappearing, and then having no clue what was just announced on the tannoy. Like flying, train travel comes with its own woes.
The planning, especially in the initial stages, took considerably longer, as we navigated finding the most affordable option. Once a route was decided, the booking was easy, but it is frustrating there are no systems that better incentivise and facilitate long distance train travel. If it is to become more standard in the next 30 years, surely there must be an easier way to book a train trip from London to Stockholm. For arts organisations and musicians, our time is often precious, so if we want to choose train travel, the options have to be clear to us more easily.
This is also important when it comes to travelling with instruments. Unfortunately, there is often a lack of clarity around travelling with large instruments. On all Deutsche Bahn services we booked a seat reservation for the cello (for as little as €5), the same as travelling with a child under the age of 14. Only on one occasion was the cello removed from its seat due to the train being overcrowded, and we were lucky to be in a compartment with floor space. On other services, we found there was sufficient floor space to place the cello next to us, but in the future we'd always aim to reserve a child seat. On the Eurostar, we were able to book a seat for the cello at a lower cost.
Typically, one of the greatest challenges and inequalities facing all of us when it comes to booking travel, is the often considerably cheaper price of flying. When planning this tour, I expected the same tour by flight to be significantly cheaper. However, to our surprise, on this occasion the picture is not so stark a contrast.
| | Our Tour | Estimated Plane Tour |
| --- | --- | --- |
| Cost (£) | 1,929 | 1,887 |
| CO2 (kg) | 647 | 2,366 |
We had absolutely not anticipated this cost comparison, but also recognise these figures would have been slightly different if all four of us had been in the UK at the point of departure, and returned there afterwards. Using our ticket prices, we estimate a tour where all four of us had travelled together from Manchester to Sweden, and back again from Berlin, would have cost £2,066 for trains and £1,934 for flying.
Of course, we can not be certain of the exact cost had we flown, but to an extent this suggests the 'deceptiveness' of cheap plane tickets, perhaps especially for musicians. Our 'hypothetical' plane tour includes a seat for the cello on every journey, violins and viola as hand luggage, and an extra charge of approximately £25 for hold luggage per person per flight. In the end, the numbers add up. The cheapest scenario may have been a combination of flights and trains, but this is certainly encouragement to always compare options. Saving carbon emissions might also save money.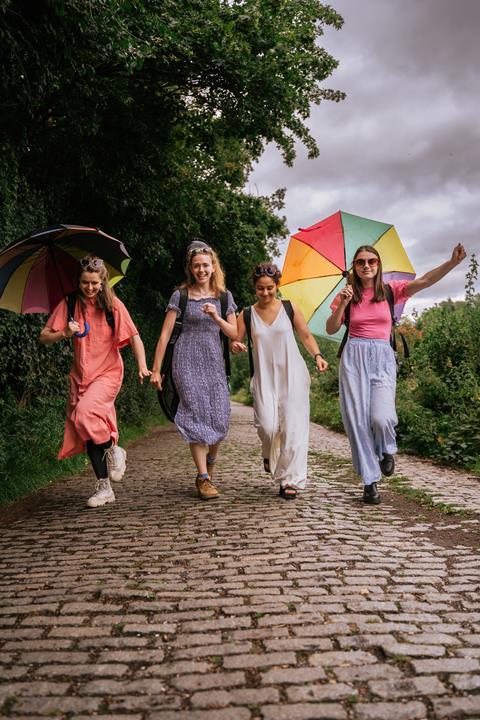 As a self-organised ensemble, we're lucky we have the autonomy to do things on our terms. At the same time however, we were not able to pay ourselves for our travel days, or planning and booking time. We completely acknowledge that we are very privileged to have been able to do this, but we wanted to make it work in order to see what the experience would feel like. In another scenario, it would have been harder to accept the additional travel time if it was having an impact on other work opportunities.
Going forwards, we plan to take each trip on a case-by-case basis. It's hard for individuals and organisations to be absolutely 100 per cent sustainable when confronted with conflicting influences. However, if we are invited for an engagement that involves international travel, we will explore ways to do this that are less carbon emitting or make absolutely best use of the trip. As a new ensemble with no regular funding, we also recognise that our ability to tour sustainably largely depends on financial and logistical feasibility. We were lucky to have the support of the RNCM on this occasion, but there needs to be a recognition from funders and promoters more widely that musicians must be properly supported and facilitated to make different choices, and in fact encouraged to do so.
We were pleasantly surprised that flying might not have been significantly cheaper, but we don't expect this to always be the case. It may be that not every tour will be possible via land travel. However, as will hopefully become more commonplace in the music industry, it's about an openness to doing things slightly differently and awareness to always balance artistic exchange with the environmental impact.
If you have any further questions about our tour, then please feel free to get in touch enquiries@vulvavoce.com.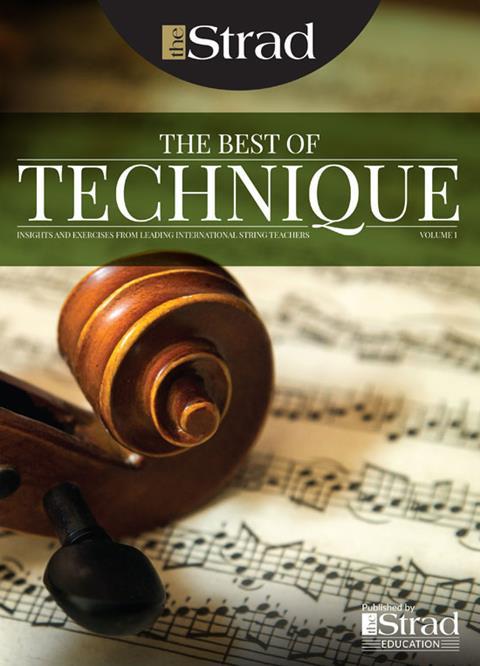 In The Best of Technique you'll discover the top playing tips of the world's leading string players and teachers. It's packed full of exercises for students, plus examples from the standard repertoire to show you how to integrate the technique into your playing.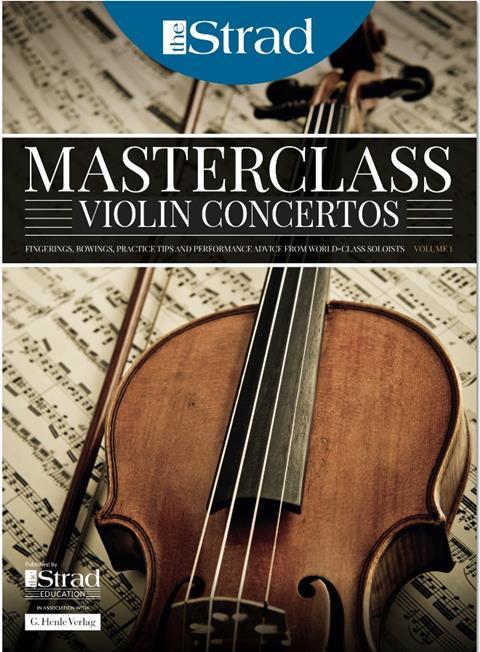 The Strad's Masterclass series brings together the finest string players with some of the greatest string works ever written. Always one of our most popular sections, Masterclass has been an invaluable aid to aspiring soloists, chamber musicians and string teachers since the 1990s.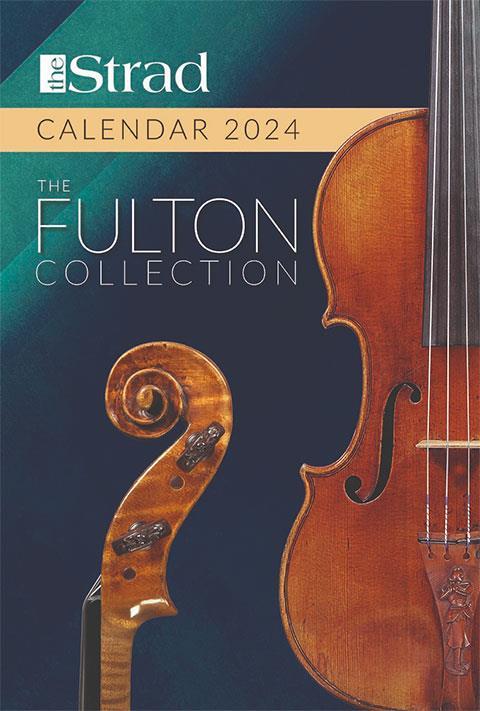 American collector David L. Fulton amassed one of the 20th century's finest collections of stringed instruments. This year's calendar pays tribute to some of these priceless treasures, including Yehudi Menuhin's celebrated 'Lord Wilton' Guarneri, the Carlo Bergonzi once played by Fritz Kreisler, and four instruments by Antonio Stradivari.