Violinist Pinchas Zukerman, cellist Amanda Forsyth, the Kid Pan Alley and fourth graders at Pocohontas Elementary join forces to create a song inspired by the Vietnam Veterans Memorial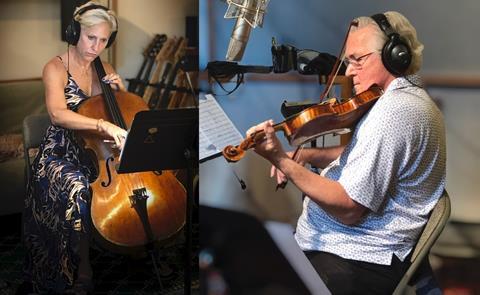 Read more news articles here
A collaboration between star string players, a musical outreach programme and elementary school children has resulted in a unique song commemorating war veterans.
A Place We Go To Remember was written by fourth graders at the Pocahontas Elementary School, Virginia, US, with the help of Kid Pan Alley (KPA) – a musical outreach programme that works closely with children to foster creativity through the songwriting process.
The children chose books to read during Women's History Month that would inspire the songwriting process, eventually settling their inspiration on Maya Lin, the architect responsible for designing the Vietnam Veterans Memorial in Washington, D.C. The educators at KPA worked with the children in two one-hour sessions, asking them what they had learnt from the topic, followed by composing a melody by highlighting natural cadence, rhythm and melody in the language.
'It's an amazing process and quite fast,' said Natalia Zukerman, KPA's programme director and teaching artist. 'When we finished A Place We Go To Remember with the kids, we knew we had something really special and the idea to have it written for strings started to emerge.'
Once the song was finished, KPA organised for arranger Don Hart write out the string parts, which would be played by Natalia's father, the violinist Pinchas Zukerman, and his wife, the cellist Amanda Forsyth.
'My dad has been incredibly supportive of the work that we do and has offered to be of help in any way he can,' Natalia told The Strad. 'So it was simply a matter of asking and then coordinating our schedules. My dad and Amanda had a few weeks off in the summer and so they came up to a studio I've worked at a lot in the past – Mark Dann's studio in Woodstock, NY. We recorded the song in just a few hours and Kid Pan Alley's Ryan Benyo mixed it.'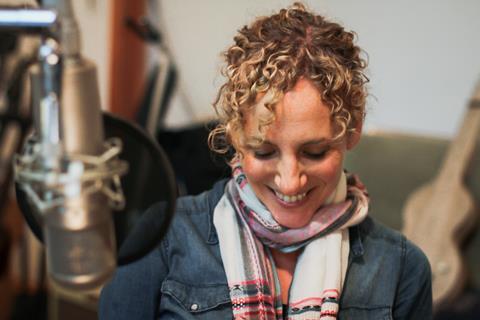 'What you are doing to instill the love of music and the arts into the lives of children is so important and heart-warming,' Pinchas Zukerman has said of KPA. 'You are making them life-long creators, listeners, and supporters and for that, I am so deeply grateful.'
KPA's mission is to inspire and empower children to work together to become creators of their own music and to rekindle creativity as a core value in education through the group songwriting process. It was founded by songwriter/composer Paul Reisler in 1999 and has now written over 2,700 songs with over 70,000 children across the US. The songs represent a world view as seen through the eyes of the children.
KPA has won numerous awards including Parents' Choice Gold Awards, a WAMMIE, and has received a Grammy nomination.
Listen to A Place We Go To Remember below. Find out more about the project here. The song will be released on 11 November 2022 for Veterans' Day.
All photos courtesy Natalia Zukerman