Harmony for Healing aims to raise funds in aid of the catastrophic fire disasters in Maui, HI, in an online concert on 9 September 2023, 7pm EST.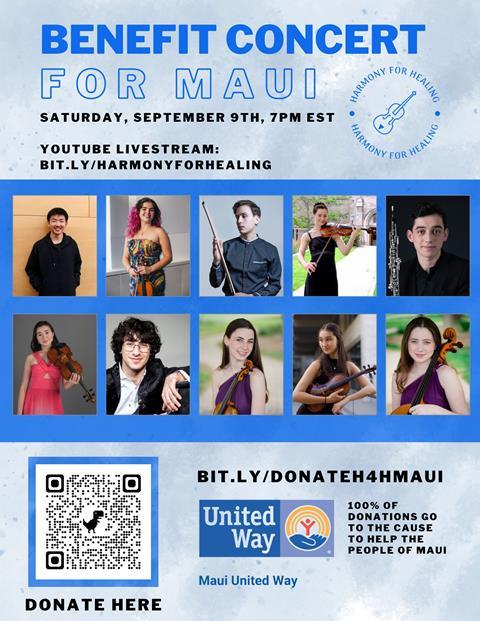 Read more news stories here
Harmony for Healing is a non-profit organisation that runs free online concerts with the goal of raising funds to aid global calamities.
Founded by twin sisters Susanna and Bethany Bobbs, students at Northwestern University and the Juilliard School respectively, Harmony for Healing will hold an online concert to support Maui United Way in their fire relief efforts. 100 per cent of the donations will go towards helping the people of Maui affected by the disaster.
'We firmly believe that anyone can make a difference through creativity and compassion,' says Susanna Bobbs. 'With our musical talent and philanthropic mindset, we will continue to stand for those in need and do our part to help the world heal through harmony.'
Harmony for Healing began during the Covid-19 pandemic, with the goal of raising funds to provide financial relief to artists impacted by the pandemic, raising over $5,000 worth of donations in one concert. In 2022, the organisation raised $10,000 for medical and humanitarian aid to be sent to the people of Ukraine following the start of the Russian invasion.
The concert will be available at Harmony for Healing's YouTube channel.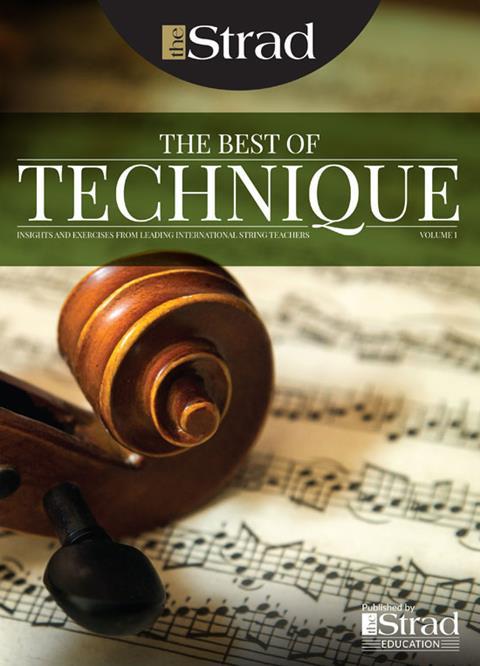 In The Best of Technique you'll discover the top playing tips of the world's leading string players and teachers. It's packed full of exercises for students, plus examples from the standard repertoire to show you how to integrate the technique into your playing.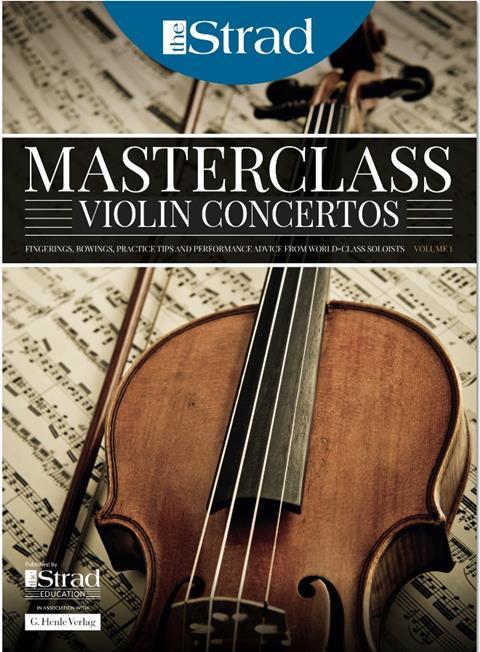 The Strad's Masterclass series brings together the finest string players with some of the greatest string works ever written. Always one of our most popular sections, Masterclass has been an invaluable aid to aspiring soloists, chamber musicians and string teachers since the 1990s.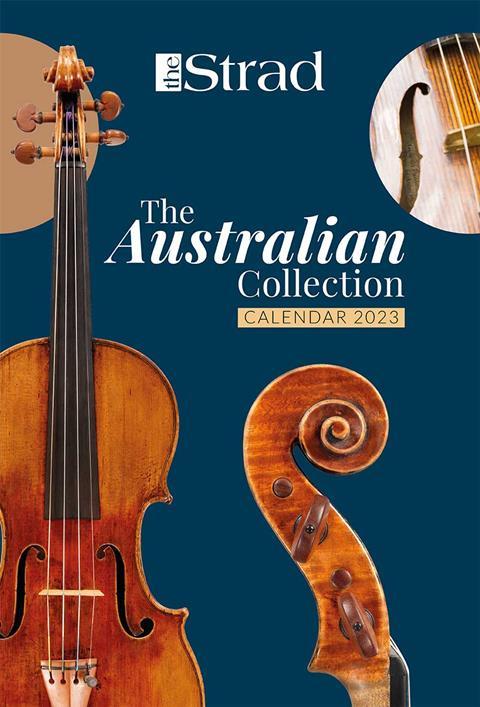 This year's calendar celebrates the top instruments played by members of the Australian Chamber Orchestra, Melbourne Symphony, Australian String Quartet and some of the country's greatest soloists.