The Geneva-based federation has appointed Florian Riem as its new Secretary General, with immediate effect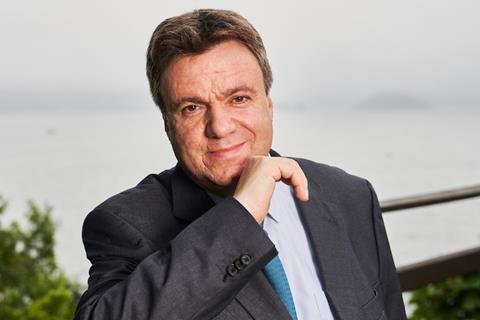 The Geneva-based World Federation of International Music Competitions has appointed Florian Riem as its new Secretary General.
Riem is currently in his last season as CEO and Artistic Director of the Tongyeong International Music Festival in South Korea and will take on the new part-time role immediately: 'I am honoured to serve the federation and its many distinguished members. These are not ordinary times, and many of our member competitions are struggling with increasingly challenging circumstances. We will do our best to offer support, advice and assistance with the difficulties caused by the current pandemic. We hope to build deeper friendships within our network and with our partners, but at the same time try to safeguard and sustain the values WFIMC stands for: artistic excellence, flawless organization, fairness, and integrity.'
Born in Munich, Florian Riem, who was originally a cellist, studied Music at the Munich Conservatory and at Indiana University in Bloomington. He previously played an integral role in the management of Jessye Norman (New York), Gidon Kremer´s Kremerata Baltica Chamber Orchestra (Latvia), Orchestra Ensemble Kanazawa (Japan) and the Southwest German Philharmonic Orchestra of Constance (Germany).
The World Federation of International Music Competitions represents 115 of the world´s most prominent competitions, among them the ARD, Busoni, Chopin, Tchaikovsky, Liszt, and Mahler competitions. The Federation sets standards and offers guidance to ensure the highest artistic and operational level, with the aim of helping young artists to master the challenges of major competitions and preparing them for their international careers