Local musical talent took to the stage over the weekend, with cellist Hyein Kim and pianist Otis Prescott-Mason taking the top prizes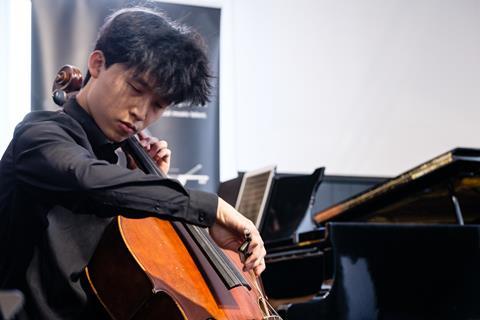 While New Zealand continues to be largely closed-off to international visitors during the pandemic, the country has enjoyed local musical success with two combined national competitions.
The finals of the National String Competition and the Lewis Eady National Piano Competition were held on Saturday 12 February. Cellist Hyein Kim of Auckland won the string competition, while pianist Otis Prescott-Mason from Wellington won the piano competition.
Both first prize winners won NZD $5,000 (approx. £2400) in cash, a recital at the Lewis Eady Steinway Showroom as well as a performance opportunity with the Auckland Philharmonia Orchestra; donated by the Becroft Foundation. Kim also won $1,000 for Best Performance of a Classical Sonata.
Second Prize of NZD $3,000 went to violinist KiHei Lee. She also won $500 for Best Performance of a New Zealand work. Cellist Christine Jeon took home third prize of $1,000, as well as the People's Choice Award of $500.
In the piano competition, as well as first prize, Prescott-Mason won the award for Best Performance of a Classical Sonata and the People's Choice Award. Second prize went to Shuan Liu, while third prize went to Jessica Chi. Catherine Chang won the award for Best Performance of a New Zealand work.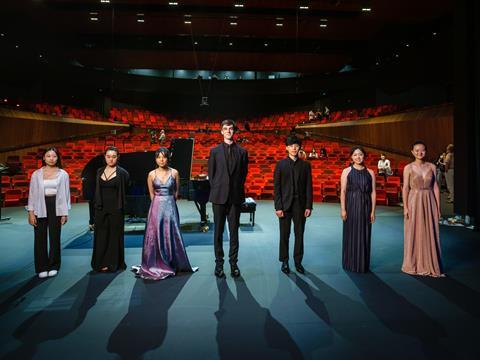 The competition managed to go ahead after challenges posed by New Zealand's pandemic restrictions, including changes of date and audience capcity. Violinist Justine Cormack, who served as the string competition judge, said, 'The talent of all the young musicians was frankly astounding, and the commitment and perseverance they have displayed throughout all the date changes is admirable. It was so heartwarming to witness their fine performances - a result of such hard work and meticulous preparation, and to be able to hear them play in person was a rare and very special gift in these Covid times! Thank you to all who made it possible - and bravo to the young musicians!'
30 young semi-finalists, born after 3 September 1995, were originally selected from 70 entries. Semi-finalists were announced in mid-2021 as the competition events were meant to be delivered last September, and then December, postponed due to the country's Covid restrictions.
Competition director Anne Rodda said, 'We wanted to do right by the competitors who have lost so much at such a vital time in their career development and, because our sponsors and donors stood right beside us at every step, we were happily able to make it happen for them. The competitors showed remarkable resilience, and are a real inspiration.'
Prizes were donated by the Institute of Registered Music Teachers of New Zealand (Auckland Branch), Lewis Eady Charitable Trust, SOUNZ, Trinity College London, Dame Jenny Gibbs, Frances Bell, the Becroft Foundation, Graeme and Di Edwards, and Eric Johnston and Alison Buchanan.