The former member of Warwick University's Coull Quartet has died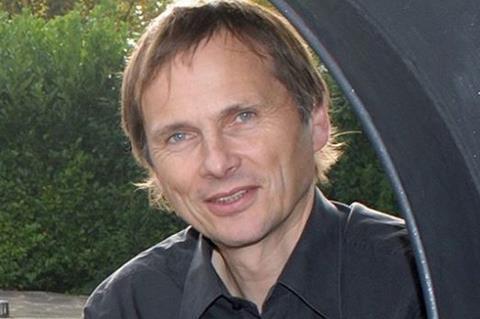 Gustav Clarkson, former violist of the Coull Quartet, has died.
Closely associated with the UK early music and period instrument scene, Clarkson was one of the founding members of the Eroica Quartet, with whom he played from 1993 to 2004, and conducted extensive research into 19th-century performing practice, including the implications of bowings and fingerings in early editions. Together, the group forged a reputation as one of the world's leading period instrument quartets.
From 2004 to 2010 Clarkson played with the Coull Quartet, performing and broadcasting throughout the UK. The ensemble's 2007 CD release of quartets by Britten and Maw was particularly acclaimed.
Philip Gallaway, violinist with the Coull Quartet, has written this tribute:
Gustav was the viola player with the Coull Quartet from 2004 until 2010, though he had been a long-standing friend since the early 1970s at the Royal Academy of Music, where he was studying violin with Manoug Parikian. He was a fine violinist and musician of real integrity, and also a person of great kindness and sensitivity with a wonderful sense of humour. While at the RAM, Gustav joined the Bochmann Quartet as their viola player, and on many occasions the Coulls and Bochmanns performed the Octets of Mendelssohn and Shostakovich.
Subsequently, Gustav joined the Eroica Quartet, which specialised in 'authentic' performances and recordings of 19th-century repertoire, before joining the Coulls in 2004. There was no 'difficult' changeover period, as he instantly fitted very happily into the ensemble. This was the start of six very rewarding and enjoyable years together, which included many performances in the UK, several classical music cruises, and a fascinating tour of China.
While Gustav was with the Coulls, we made recordings for the Somm label of works by Britten, Maw, Mozart and Ian Venables, the latter including Gustav's fine performance of Venables' Soliloquy for solo viola and piano. After leaving the Coull Quartet in 2010, Gustav often returned to collaborate with us in performances of larger chamber works such as the Brahms and Tchaikovsky sextets. These were real high points, both socially and musically, which will be greatly missed by us all, as will our occasional but regular meetings with him on his beloved narrowboat at various points on the canal network.