Emily Sun hoping to add Australia's ABC Classic FM competition to an already impressive list of recent successes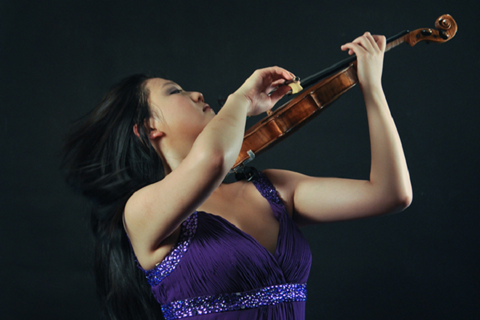 The ABC Young Performers Awards, in their 74th edition this year, have announced their finalists. They are:
Emily Sun (violin)
Kevin Chow (piano)
Oliver Shermacher (clarinet)
The winner will earn a cash prize of AUD 30,000 (£17,000, USD 22,000), and an AUD 50,000 further study scholarship. Run under the auspices of ABC Classic FM, the competition also names its winner the station's artist in residence, with broadcast opportunities and an album recording.
The finals will be broadcast live on ABC Classic FM from the concert hall of the Sydney Opera House, from 6.30pm on Tuesday 24 July.
Each competitor will perform a concerto with the Sydney Symphony Orchestra – Emily Sun has chosen Beethoven's Violin Concerto.
Sun's semi-final performance of works by Grieg, Margaret Sutherland and Igor Frolov, is available to listen to here.