The 2022 Jean Sibelius Violin Competition winner has signed with the London agency for worldwide management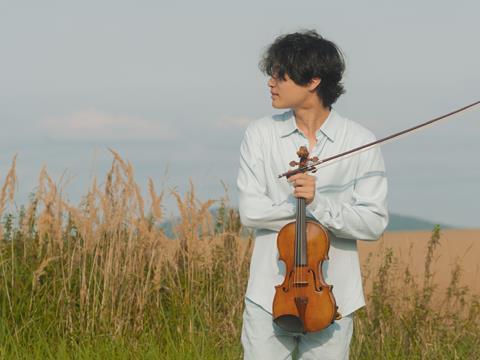 Read more news articles here
22-year-old Korean violinist Inmo Yang has joined the Intermusica roster for worldwide management.
In a post on social media, Intermusica said: 'We are delighted to announce that South Korean violinist Inmo Yang (@inmoyangviolin) has joined Intermusica for worldwide management,' while Yang commented that he was 'delighted' by the announcement. '
Yang won the 2022 Jean Sibelius Violin Competition in May and as part of his prize was granted the use of a 1772 Giovanni Battista Guadagnini violin, loaned by Jane Ng through J & A Beare and the Beare's International Violin Society.
Yang is a former winner of the 54th International Violin Competition 'Premio Paganini' in Genoa, Italy in 2015 and has recorded two albums with Deutsche Grammophon: Paganini: 24 Caprices and The Genetics of Strings. He has performed internationally as a soloist, recently making his debut with the Chicago Symphony at Ravinia, as well as performing with the Orchestre National de France, Lucerne Symphony Orchestra, Danish National Symphony, Seoul Philharmonic.
Yang studied with Miriam Fried at the New England Conservatory of Music and is currently based in Berlin, where he is pursuing a master's degree under Antje Weithaas at Hochschule für Musik 'Hanns Eisler'.
Writing in The Strad, Kare Eskola said: 'His [Yang's] Sibelius Concerto was immaculate, with an exceptionally fast and fluid finale. He played with a big, crisp, clear sound.'