The London-based dealer was a respected authority on stringed instruments and an occasional contributor to The Strad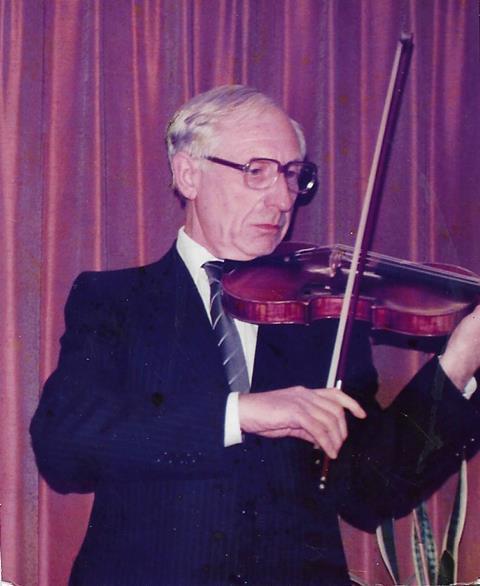 Violin dealer and connoisseur Norman Rosenberg died on 17 February at the age of 95. For decades he was regarded as one of the leading experts on stringed instruments, with dealers and auction houses often trusting his judgement when it came to authenticity and certification. He was also an occasional writer for The Strad's In Focus section, contributing articles on John Lott, Giambattista Bodio, Philippe Bernardel and Georg Klotz among others.
Born in Liverpool on 21 October 1926, Rosenberg was the eldest of four children. His grandfather and father both owned antique shops, while his uncle collected violins. To escape the Blitz in 1941, the family moved to Northern Ireland, where Rosenberg worked in a factory manufacturing parts for Spitfires and other planes. Although he had a few formal violin lessons, he was largely self-taught, using a copy of Flesch's The Art of Violin Playing.
Rosenberg moved to London aged 22. He became a member of the Wembley Philharmonic Orchestra in 1951 and led it for many years, and also led the Ben Uri Orchestra. He turned down offers to tour with the London Philharmonic Orchestra as well as with Bruno Mantovani, as he did not enjoy travelling and keeping to a routine, and preferred his life dealing with musical instruments. He also composed music, with his Song of the Violin performed as an encore at London's Wigmore Hall, and several choral tunes for the Hampstead Synagogue.
As a violin dealer, Rosenberg was consulted by many auction houses on the identity of instruments they were selling. Musicians would visit to discuss methods of playing different instruments, and he helped many young players by lending them instruments at the start of their careers. He also often invited friends to his house to play quartets and trios.