The latest advice from the Incorporated Society of Musicians on the first day of the new three-tier system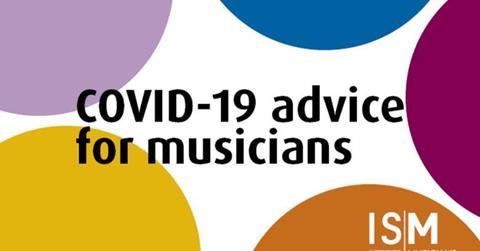 As England emerges from its second lockdown into an updated three-tier system of regulations, the Incorporated Society of Musicians (ISM) has published new guidance for performers and teachers. Devolved administrations in Wales, Scotland and Northern Ireland are responsible for rules covering the rest of the UK.
Schools and places of worship are open across all three tiers. In an exemption from strict rules concerning 'bubbles' in educational settings, peripatetic instrumental and singing teachers can move between different schools. According to the ISM's interpretation of the regulations, face-to-face teaching is permitted.
In all three tiers, limits on the number of people allowed to gather in one place do not apply where the meeting is for the purpose of work. Such meetings (including rehearsals, for example) may also take place in a private home, although social distancing should be respected in all settings.
Tier one areas (currently Cornwall, the Isles of Scilly and the Isle of Wight) have the fewest restrictions. Here, indoor performances are permitted with audiences at either 50 per cent of the venue's capacity or 1,000 people, whichever is fewer. The respective limit for an outdoor performance is 4,000.
The same limits apply to performances in tier two areas (including London, Liverpool and most of the south) with the exception of those taking place outdoors, where audiences are limited to 2,000 people or 50 per cent of the venue's normal capacity. Face coverings must be worn by audiences and, where practical, performers, in tier one and two areas.
In tier three areas (Bristol and most of the midlands and the north), audiences are only permitted at 'drive-in' events.
The number of guests permitted at a funeral is limited to 30 in all three tiers. 15 guests are permitted at wedding ceremonies and receptions in tier one and two areas; while 15 guests are also allowed to attend wedding ceremonies in tier one areas, no wedding receptions may take place.